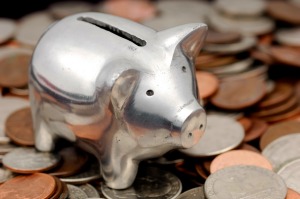 Some of the most successful companies in a range of different industries have made their way to the top because of their marketing strategies. The decisions these industry leaders have made based on how they market their product have led to successful growth and popularity among consumers. To successfully implement these positive marketing strategies, these companies had to create a specific market research budget to ensure they had enough information to effectively promote their product to the world.
So, how do you make sure you have a well thought out marketing budget? How do you keep on top of your budget? And, more importantly, what can you do to make sure that you don't blow your entire marketing budget in the beginning of the year? Properly allocating part of your marketing budget specifically to a market research budget will lead to more efficient management of your overall funds. There are many different strategies to manage your market research budget in a fashion that will allow you to complete the research that will most effectively benefit your company. The following are factors to consider when preparing your market research budget.
Finalize the Marketing Department Budget
If you are running a company of any kind, determining where money is being spent is important to the overall net profit of your business. If you create a defined budget for your marketing department and finalize the amount for this budget in the beginning of the year, you can manage it to ensure that you do not overspend and do not work on unnecessary, costly projects throughout the year. Allowing random spending throughout the year that goes outside budget can lead to potential compensatory spending. The market research, research and development, or advertising budget might be different, or they might fall into the same category on the summary account at the end of the year; either way, having strict guidelines for how money is allocated to those initiatives will ensure that you are aware of your ROI and how the marketing budget should be determined every year.
Annual vs. Project Budget
Depending on the type of company you are, you might want to consider managing your market research budget by either having an annual marketing budget or a marketing project budget. For example, an annual marketing budget would mean your company sets aside a certain amount of money every year for the marketing department to use on different research projects, testing, and even advertising campaigns. Separately, a project budget would be for companies that have multiple products or projects throughout the year, and different budgets would be set aside for each one. It might be beneficial for your company to use a project-based budget if there is a threat that an entire marketing budget might be spent in the beginning of the year. Staying on top of either budgeting methods is important to make sure overspending does not occur.
Secondary Research Options
Setting aside a certain amount of your budget to purchase secondary research is extremely important, especially with the amount of big data that is available. There are many different secondary resources available that can provide you with information you need to make marketing decisions. Most of these options provide more information than a search engine result does, but, have a higher cost to go with them. However, the cost ensures that you get the best information available. Knowing exactly what type of secondary data you might need will allow you to save money by not purchasing the wrong product. Here are three of the main types of secondary research:
Market Research Reports – There are hundreds of different publishers that research and create detailed market research reports for every industry and business sector around the globe. Investing in a market research report guarantees you will discover more about your industry faster than if you set out to discover it all on your own. There are three main types: Top-Level, Full-Market, and Product Detail reports. Each have different costs and include different information, but basically range anywhere between $100 and $35,000. So, pinpointing which type is best for your needs will make a big impact on your market research budget.
Subscription Services – For companies that have a consistent need in a certain industry, turning to a market research subscription can benefit you by offering reduced prices per report. These subscriptions are normally subject based and surround one industry. Because of the lowered cost, most companies can save up to 75% on their reports through subscription services.
Section Services – Some publishers allow sectioning of their reports, which allows users to purchase certain sections of reports, such as tables, chapters, or graphs/charts, for a prorated price. This lets users pull out key data that they might need to identify target markets. These types of services also benefit industry experts that do not need backgrounds on markets, but just numbers of the current market and where it is going in the future. Sections of reports can start anywhere between $15 and $50.
Whether you choose to create a year-long or project-based budget, it's important to remain consistent and never go over budget. It's important to use your resources to show off your product to generate sales. Just be careful to never spend more than you make and risk going under.
To learn more about managing your market research budget for your business, download our free white paper.
Thanks for reading!
Caitlin Stewart
Marketing Intern
MarketResearch.com