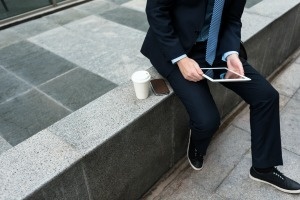 MarketResearch.com's publishing divisions were recently cited in NPR, BBC, The Washington Post, Fast Company, and dozens of trade publications.
Read on for a selection of press clips. To access additional information about a particular subject, click the link to view the related report page.
Convenience is a big reason we've gone crazy for wet wipes, said Jennifer Christ with the U.S. market research firm The Freedonia Group. "The wet wipes industry has grown from being baby wipes and wipes to clean your hands after eating ribs to a $2.1 billion industry," she said.
The report: Wipes Market in the US
Polyethylene has become widespread because it is cheap and durable. Although it can be treated to make it less flammable, the added cost means this is often not done. Figures from market research company The Freedonia Group given exclusively to the BBC suggest its use in construction is rising.
The report: World Polyethylene
But the industry is going through a reckoning: What will the meal-kit business, which research firm Packaged Facts values at $5 billion, look like in coming years? And who will perfect the model?
The report: Meal Kits Delivery Services in the U.S., 2nd Edition
There are more than 35 million surveillance cameras installed across the United States, according to data from market research firm The Freedonia Group.
The report: Electronic Security Products US Market
After growing at a 4% compounded annual rate between 2010 and 2014 to hit $20 billion, consumer appetite for sweet baked goods will slow to less than 3% growth over the next few years, according to the market researchers at Packaged Facts.
The report: Sweet Baked Goods - U.S. Market Trends
Global demand for caps and closures in beverage applications is projected to increase 3.5% annually to 1.5 trillion units in 2021. Among the most significant factors affecting the beverage industry overall is the shift in consumer preferences toward beverages that are healthy and convenient, with bottled water the primary beneficiary in volume terms.
The report: Global Caps & Closures, 9th Edition
The global chocolate and confectionery machinery market will grow 7.1 percent over the next five years, reaching nearly $4 billion in 2021, says a new report about food processing equipment by The Freedonia Group, a Cleveland-based research firm.
The report: Global Food Processing Machinery, 4th Edition
Recyclers can expect to see steady and growing supplies of plastic stretch film in the next several years, according to a new study by the Cleveland-based research firm The Freedonia Group. The firm forecasts stretch film demand in the United States will grow by 3.8 percent annually through 2021, becoming a $2.7 billion market by that year.
The report: Stretch & Shrink Film in the US
Retail clinic locations increased 38% in the last five years, according to Kalorama Information.
The report: Retail Clinics 2017
A Kalorama Information report released earlier this year placed McKesson No. 2 in EHR market share based on revenue related to hardware, software and service. The same report placed Allscripts in fourth place.
The report: EMR Market 2017
The global wearable medical device market in 2016 was valued at just over $13.2 billion, according to Kalorama Information, a market research firm.
The report: The Global Market for Medical Devices, 7th Edition
"Bold and unique flavors, varieties inspired by world cuisines, cleaner labels and healthier nutrition profiles, and products that accommodate special dietary concerns will drive purchases," said David Sprinkle, research director for Packaged Facts, Rockville, Md.
The report: Frozen Foods in the U.S.
Currently, about 13 percent of U.S. dog- or cat-owning households purchase apparel or fashion accessories for their pets, with dog owners dominating market share.
The report: Durable Dog and Cat Petcare Products in the U.S.
The top four marketers of Halloween chocolates in the U.S. — Hershey, Mars, Nestle and Lindt & Sprüngli — make up almost 98% of the segment's dollar sales, according to Packaged Facts.
The report: Chocolate Candy Market in the U.S., 11th Edition
Based on a survey of 2,000 consumers conducted this summer, market research group Packaged Facts found that Millennials who shop at natural channel stores are most likely to seek probiotic foods and beverages.
The report: Probiotics and Prebiotics
Another factor is consumer demand for transparency. Gains in disposable income have led to higher consumer focus on premium attributes such as grass-fed, organic and cage-free, Packaged Facts reported.
The report: Meat & Poultry: U.S. Retail Market Trends & Opportunities
Meal kits are big business and only becoming bigger: Market research firm Packaged Facts has revealed that meal-kit delivery services have rocketed to $5 billion in sales, proving their status as "a specialized sector but widely disruptive force in the food industry."
The report: Meal Kits Delivery Services in the U.S., 2nd Edition