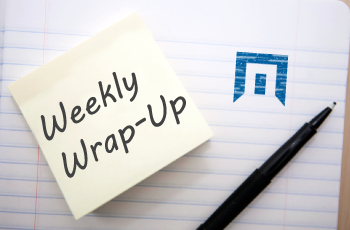 Welcome to our new recurring blog series, where we'll bring you up to speed on the latest industry analysis and market research blogs from the past week.
Take a look at recent articles from MarketResearch.com and our publishing divisions, plus a few top picks from other relevant websites and forums.
New Industry Analysis
Heads Up on Humane in Meat and Poultry Industries
Today there is an increasing demand for products labeled as free-range, cage-free, or certified humane. According to new survey data, many consumers believe that the food from an animal that has been raised humanely will be healthier for them. Read this article to learn more.
Evolving Baby Boomer Lifestyles Impact Use of Home Organization
Many baby boomers are downsizing as they retire, moving to urban areas, or investing in aging-in-place changes to their homes. Such lifestyle shifts will change their home organization needs and wants. A Freedonia expert weighs in on how the shifting priorities of this high-spending group will impact the home organization products market in the US going forward.
Retail Clinics Bring Healthcare to Consumers, While Other Facilities Wait for Patients
In the evolving model of healthcare delivery, retail clinics continue to soar – matching system savings with patient convenience. As documented in a recent Kalorama Information market research report, retail clinics interact and affect other segments of healthcare including hospitals, urgent care clinics, physician offices, and even the distribution of in vitro diagnostic (IVD) sales. The dramatic rise of the U.S. retail clinic market continued in 2016, reaching more than $1.4 billion through approximately 2,200 operating walk-in retail clinics.
Qiagen Adds to Leading Molecular Cancer Menu with FDA-Cleared JAK2 Test Kit
Companion tests have headlined molecular cancer diagnostics for several years, with many test kits introduced to the U.S. market co-labeled with specific cancer drugs. The recent U.S. FDA clearance of Qiagen's ipsogen JAK2 PCR kit is the latest example of a new wave of cancer diagnostics for cancer prognosis or to assist patient evaluation and diagnosis. The test kit may presage the submission of additional test kits by Qiagen and competitors holding diverse roles in cancer treatment — from early cancer detection, cancer profiling, to tumor monitoring.
Composting: The Next Frontier (in Waste Management)
With the goal of reducing the amount of waste going to landfills and the associated tipping fees, municipalities across the country are enacting commercial food disposal bans and establishing composting programs. This trend presents new opportunity for the waste management industry.
The Rise of EAFs Provides Flexibility to Steel Producers
According to Freedonia Focus Reports, 67% of the raw steel produced in the US now comes from electric arc furnaces (EAFs), an all-time high for the industry. Find out some of the factors contributing to a shift from basic oxygen furnaces to EAFs.
Asia Attracts Health Tourism with Low Prices and High Quality
Last year, Americans spent 19 times more on medical treatment than people in China and India. Lower treatment costs are drawing medical tourists to Asia, as described in this new article by The Business Research Company.
Global Construction Equipment Market to Recover in 2017
Off-Highway Research believes the worst is now over for the global construction equipment industry. Retail sales are expected to grow 8% in 2017. Learn about recent boom and bust cycles and which world regions are now primed for market growth.
In DIY Wood Coatings, Simplicity Wins Out with Multifunctional Products
Consumers are committed to the maintenance of their wood decks. They often re-stain and re-seal even more frequently than the product instruction suggest, and they are willing to pay a premium for higher performance paints, coatings, and sealers. However, increasing availability of products marketed as "stain-and-sealer" or "all-in-one" are beginning to change consumer behavior. Find out how multifunctional products will impact the DIY market for wood coatings in the US.
Market Research Strategies & Viewpoints
The Accidental Researcher
Market research is notorious for data overload. "Ask any client to dig through their company's files and it's not hard to find a 100-page market research presentation where you've lost the will to live by the time you reach slide #5," Graeme Cade writes on RW Connect.
Fortunately, change is underway, and the industry is gaining status and recognition for the lasting value it can provide. Check out this article for entertaining anecdotes and interesting perspectives on the field.
Getting the C-Suite to Take Action on Your Insights
This article highlights three key tactics to increase your impact:
Align your initiatives to the company's strategic priorities. Not sure what they are? Listen to analyst's calls and ask business unit leaders what keeps them up at night.
Frame projects as needs, not solutions. Think bigger than "the future of yogurt" or "the next generation of men's pants," or you may be blindsided by disruptive change.
Create experiences to help shift thinking. Thankfully, you don't have to be a master storyteller. Act as a guide and offer engaging experiences (such as videos and firsthand customer interviews) that help executives process insights and come to their own conclusions.
For more insight into these strategies, read the full article on the Insights Association website.
And last but not least, don't miss out on a popular Packaged Facts webcast, which provides expert insights into natural and organic food trends. Click the button below to learn more and download.
---
About the Author: Sarah Schmidt is a Managing Editor at MarketResearch.com, a leading provider of global market intelligence products and services.