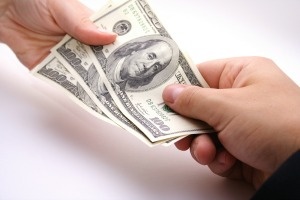 Once you have found that great idea for your business, it's crucial to determine whether your product or service can meet the needs of your target customers and achieve sustained growth. Big brand companies have the resources to spend millions of dollars on research and development every year, but start-ups and small businesses have much tighter budgets.
Fortunately, with a strategic approach and the right tools and resources, you can obtain the market research you need to minimize risk and increase your chances of financial success. Follow these tips to make the most of your start-up research budget.
Assess Your Market Research Needs
A little planning can go a long way. First, take some time to think about why you need market research. What specific questions are you looking to answer? What are your market research goals, and what kind of research will you need to achieve these goals?
The type of information you need about your target customers, market, or competitors will influence the research methods you choose. Some questions can easily be answered with secondary research, while other questions may require primary research. Primary and secondary research often differ in terms of time and cost.
Primary Research – Primary research refers to original information that is gathered directly, rather than pulled from previously published sources. Primary research includes:
Surveys
Direct observations
Interviews and focus groups
Primary research can give you full control over the type of questions you ask and information you gather. Primary research can be extremely valuable; however, it can also be much more time-consuming and costly to gather than secondary research.
Secondary Research – Secondary research is available through published sources. Examples of secondary research include:
Information from syndicated research reports
Data published by government agencies or trade associations
Industry journal articles
Secondary research allows you to make the most of existing information about your market. Secondary research is a great first step to get an initial understanding of your market because it is usually less expensive and less time-consuming than conducting primary research.
To keep costs down, focus on secondary research in order to build a strong foundation of insights and data. Once you've laid the groundwork, you can pinpoint specific areas where primary research may be necessary.
Maximize Your Budget with the Right Research Solutions
It's important to set clear objectives and prioritize your research needs, but it's also smart to partner with a professional in order to stretch your research dollars.
When looking to purchase secondary research, the large amount of research available and the sticker prices of reports can often be intimidating, but research specialists can help you find what you need at the most affordable price.
Understanding what costs to expect can also help you form a realistic frame of reference for your budget. The following is a breakdown of secondary research options used by entrepreneurs along with estimates of their costs:
Market Research Reports – There are many publishers that research and publish detailed syndicated market research reports for every industry and business sector around the globe. Investing in a market research report guarantees you will discover more about your industry faster than if you set out to research it all on your own. Market research reports usually range between $100 to $4,000.
Section Services – MarketResearch.com's Profound solution allows users to purchase individual tables, chapters, or graphs/charts for a prorated price. Sections of reports can start between $15 and $50. The Profound solution is often a great solution for entrepreneurs and start-ups. Arguably the easiest way to maximize your budget is simply not paying for what you don't need.
Ready to Begin?
Talk to a research specialist to narrow down your options and find the best research solution for your start-up.
To learn more about Profound, check out our website and sign up for a free trial.
Thanks for reading!
Caitlin Stewart
Marketing Coordinator
MarketResearch.com