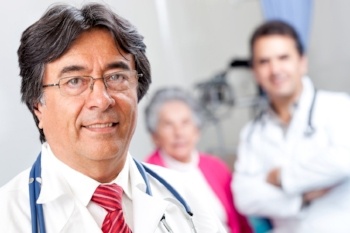 In a recent survey of nearly 100 pharmaceutical and life science market research executives conducted by my company InCrowd, 80% identified their respective brand as being in a volatile market, characterized by disruption and uncertainty.
So, What Constitutes a Volatile Market?
In the pharmaceutical and life science markets, common signs of volatility include:
A highly competitive environment, with typically three or more competitors at play
Multiple, new indications frequently entering the market
No standard-of-care for the condition being treated
Strong demand for regular feedback from prescribers and patients to understand market changes and nimbly address them
When there exists a clear standard-of-care, a market is more mature, and harder to penetrate for new therapies. As such, it's not surprising that treatments for conditions with no standard-of-care tend to see volatile markets emerge. There exists greater opportunity for the brand's success, though these opportunities come with their own set of risks and barriers to navigate.
Examples of therapeutic areas that demonstrate the volatile-market criteria include oncology and mental health. Oncology therapies are constantly being developed by manufacturers working feverishly to cure a host of cancers. And mental health is another area with new, competitive treatments entering the market each year to support patient need. New drug classes, like biologics and PCSK9s, also foster volatile markets.
Navigating a Volatile Market
Is your brand in a volatile market? If so, understanding how to navigate it is vital to its success. Though efficacy is paramount for any treatment, the best products don't always win the greatest market share. In addition to how well it works, also essential to brand success is understanding:
How much visibility you have into your market
How your brand is being perceived relative to the competition
How much of an impact your message is making
How core key performance indicators (KPIs) are performing regularly
How well you'll be able to reposition in the event of a market shift
Awareness, Trial, and Usage (ATUs) studies are great for benchmarking everything your brand might need to track on an annual or semiannual basis, but an ATU won't help you pivot on a dime in a volatile market. Moreover, it won't provide you with the necessary post-launch visibility needed to identify an issue in time to react to it. Speed is vital in a volatile market—speed and constant monitoring. The faster a problem is understood, the faster it can be fixed, minimizing the risk to your brand's success.
Many brands operating in volatile markets could benefit from tracking core KPIs that provide focused market visibility. To stay ahead of the issues, those critical metrics are aggressively tracked across their brands and their competitors' brands, assessing measures such as: awareness, efficacy, number of scripts, reactions to the safety profile, receptivity of messaging, the prescribing paradigm, and net clinical benefit, to name a few. Examples of the impact of tracking these metrics demonstrate how researchers can focus on a few key measurements to make a difference.
Brand Under Fire from New Competition
When worried about losing market share to a new competitor in your space, it's important to quickly understand the adoption of the new competitor's product and monitor it. This can be done through monthly tracking of the number of scripts written and perceived efficacy of the product by prescribers. You can then gain critical, high-quality insights from research and identify the rate of adoption for the competition. As a result, you can adjust the approach to the market to differentiate against your competitor more directly.
Tracking What Matters Post-Launch
When launching a new drug into a volatile market, you most likely will be up against challenging brands with strong efficacy, well-articulated messaging, and growing adoption. Understanding KPIs immediately post-launch is essential to ensure your attack on the market is working and adjust if needed. By focusing on specific KPIs you can identify key advantages over your competition, and capitalize on them.
Identification and Response Factor
Market researchers must understand the importance of time-to-identification as a catalyst for time-to-respond. If not timely in and of itself, identification of a market problem can cripple a brand in a volatile market. Expeditious identification buys market researchers time to respond properly.
Volatile markets move quickly; surprises hit all members of a volatile market at one point or another. When dealing with surprises, time-to-respond is a precious commodity if it can be harnessed. The type of market researcher that approaches these challenges strategically expects market issues to occur and creates a spotlight to see them as soon as they occur. Here is where market researchers differentiate their brands in a volatile market, by optimizing their time-to-respond. In a market where the competition is fierce, challenges are rampant, and defending your brand is a constant battle, navigation can be as simple as making time your most valuable weapon.
---
About the Author: Meghan Oates-Zalesky is VP of Marketing at InCrowd.