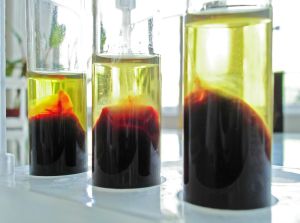 To compete in the global cord blood banking marketplace, you need to be informed about major market forces, including clinical trial data supporting applications for hematopoietic stem cells (HSCs) from cord blood and mesenchymal stem cells (MSCs) from cord tissue. Within this rapidly evolving industry, those who choose to commit to understanding current conditions will be positioned for a substantial strategic advantage.
Because the global cord blood banking industry has matured substantially over the past few years, new market forces have created both serious threats and novel opportunities. Read on to learn more.
Threats to the Cord Blood Banking Industry
Serious threats to the industry include new accreditation requirements that have increased the cost structure of cord blood banks, a recent decline in cord blood transplants within the U.S. and other geographical regions, low rates of turnover for stored cord blood units, expensive cord blood transplantation procedures costing from $200-300K each, difficulty with educating obstetricians about cellular therapies, and poor press coverage in many regions.
Other uncontrollable factors that could threaten the industry include new legislation, changes in transplant reimbursement, continually evolving accreditation requirements, the potential for competitive approaches to be more effective, patent challenges for processing or transplant technologies, changes in public perception of private vs. public banking, shift in policy recommendations by influential medical organizations, and changes in government support.

Marketing pressures are also impacting the industry, with the term "cord blood" becoming one of the 20 most expensive search terms on Google, reaching more than $20 per click for global search traffic and close to $40 per click for U.S. search traffic.
New Opportunities and Trends to Watch
Emerging opportunities in the cord blood banking industry are also important, because there is the potential to expand market size through increased public awareness, new clinical trial data supporting applications for hematopoietic stem cells (HSCs) from cord blood and mesenchymal stem cells (MSCs) from cord tissue, substantial deal-making within the industry, the potential for cross-collaboration through cord blood industry associations, and more.
The cord blood market is global in nature, and understanding dynamics limited to your region is not sufficient for making strategic, informed, and profitable decisions. With nearly 500 cord blood banks operating worldwide, maturation of the global cord blood market means that each cord blood bank is now fighting harder for market share. In 2008, a Taiwanese company HealthBanks Biotech Company Ltd. became the first company to offer cord tissue storage, but it was not until July 2010 that the first private U.S. cord blood bank began offering the service (Cord Blood Registry). Since then, the trend of cord tissue storage has had a significant impact on the cord blood banking industry, with a large percentage of cord blood banks worldwide offering the service. Other global trends, such as diversified stem cell biobanking, are also impacting the industry. Within this rapidly evolving ecosystem, you need to be informed, alert to industry trends, and positioned to out-compete your competition.
Find Out More
To learn more about changing cord blood industry conditions, view the Executive Summary for the complete Complete 2017-18 Global Cord Blood Banking Industry Report.
Editor's Note
The blog post is written by Cade Hildreth, CEO of BioInformant Worldwide, LLC.
About BioInformant Worldwide, L.L.C.
BioInformant is the only research firm that has served the stem cell sector since it emerged. Our management team comes from a BioInformatics background – the science of collecting and analyzing complex genetic codes – and applies these techniques to the field of market research. BioInformant has been featured on news outlets including the Wall Street Journal, Nature Biotechnology, CBS News, Medical Ethics, and the Center for BioNetworking. Serving Fortune 500 leaders that include GE Healthcare, Pfizer, Goldman Sachs, Beckton Dickinson, and Thermo Fisher Scientific, BioInformant is your global leader in stem cell industry data.
BioInformant is also available on Profound.com.
Purchase individual report sections for a pro-rated price. Visit Profound.com to learn more.