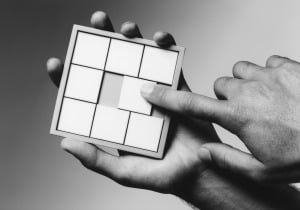 After spending more than 12 years as a Partner of a market strategy consulting firm in Chicago, I am continually reminded of the value that purchasing flexibility would have offered our firm as we worked to solve business issues for clients engaged in a wide variety of industries, ranging from high-tech, building materials, consumer goods, electronics, etc. Plus, consultants are required to obtain very diverse information, very often and very quickly. This can make buying market research a nightmare. The ability to customize market research purchases would have saved us time and money by focusing in on only the specific information we needed. Yet, MarketResearch.com's Profound platform offers the capability to solve this issue through tailored market research purchases and reporting.
As consultants and information providers we were not offered the flexibility of the Profound platform, which supports a unique format in data access by the "slice," or by the piece (table, chart, chapter, etc.), from leading published research reports. The advanced functionality of Profound allows users to easily search and access the specific data elements they desire without getting lost in IBI (interesting but irrelevant) information for which all of us "data hounds" must admit to. The ability to only purchase information that aligns with a client's current informational objectives streamlines costs and reserves a client's budget for analysis and strategy implementation; hence, making professional service firms, as well as its clients, ecstatic!
Companies, such as professional services firms, that have a diverse need for current, leading market intelligence commonly join forces with MarketResearch.com to access the Profound platform. Through a designated team of Research Specialists, clients quickly view the Profound team as a treasured resource of day-to-day support and assistance with information searches, screen shots, content inquiries, publisher questions, etc.
As a result of the robust reporting features on Profound, users receive ongoing reports on usage, which is also translated into a Contract Value Report which extrapolates the full value report cost and the documented savings using Profound. Since professional services firms typically access a wide variety of data from countless research reports, this analysis is extremely beneficial in communicating the high value of the Profound platform.
How companies are saving
Market research, market communications, public relations and consulting firms large and small are reaping the bottom line benefits of the Profound service through substantial savings in data access to support their client initiatives. While usage commitment levels vary according to the number of users, available budget, etc., the savings in relation to your investment in Profound is consistent and dramatic, as shown by these three case studies below.
1. Company on a $8,000 contract
| | |
| --- | --- |
| Order Value: | 6,110.84 USD |
| Full Report Value: | 103,219.00 USD |
| Profound Savings: | 97,108.16 USD |
2. Company on a $20,000 contract
| | |
| --- | --- |
| Order Value: | 19,616.24 USD |
| Full Report Value: | 110,369.00 USD |
| Profound Savings: | 90,752.76 USD |
3. Company on a $60,000 contract
| | |
| --- | --- |
| Order Value: | 60,000 USD |
| Full Report Value: | 443,315 USD |
| Profound Savings: | 382,315 USD |
**The above savings are based on real life examples for illustrative purposes. Individual savings will vary based on a number of variables and may be different to those shown above.
In addition to the substantial savings in resources (both financial and time savings amongst staff), professional services firms and MarketResearch.com are creating the perfect union to support business clients through a clear team approach coming together and joining forces to support the business community. What a Profound Union!
If you are interested in learning more about how Profound can help you, click below to sign up for a free trial.
Thanks for reading!
Kathy Silverman
Account Executive,
MarketResearch.com