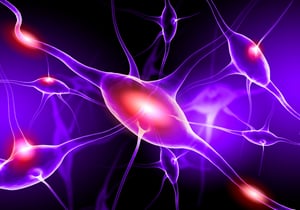 Organ-on-chips (OOCs) are small plastic devices with biocompatible microfluid chambers containing multiple live human cells in a 3D culture that stimulate key physiological functions of body organs. The organ-on-chip market has grown 70.5% since 2015, reaching nearly $41.6 million in 2019, according to a report by The Business Research Company.
Increasing Use of Organs-on-Chip in Space Research
Organ-on-chip technology is evolving and is finding its way into space research. For example, five grants have been awarded by the US Center for the Advancement of Science in Space (CASIS) and the National Center for Advancing Translational Science (NCATS) to focus research on human physiology and disease on board the International Space Station (ISS) U.S. National Laboratory. Data from this research is expected to help scientists develop and advance novel technologies to improve human health. NCATS will provide initial funding of about $6 million to use tissue chip technology for this research.
The University of Washington School of Pharmacy and UW Medicine researchers, in collaboration with Novartis, a Seattle-based OOC company, are developing a "kidney-on-a-chip" model to be used in space for drug, toxin, and environmental exposures, and to understand how microgravity and other factors affect kidney health. This project is funded by NCATS with $3 million grant, and CASIS will contribute the space flight, time in station, and space station crew costs, for an in-kind total of $8 million.
In December 2018, Emulate, Inc. received a research grant by the International Space Station (ISS) U.S. National Laboratory to use the company's Intestine-Chip to conduct experiments that will provide insights into the function of the intestinal barrier and its response to bacterial invasion in microgravity. Experiments will be conducted on the International Space Station and on Earth to analyze cellular interactions within the Intestine-Chip and to better understand the impact of bacterial challenges on gastrointestinal (GI) homeostasis.
Multiple Applications for OOCs in the Healthcare Industry
Organs-on-chips can be used in every aspect of drug discovery and development, but currently these chips are commonly being used for preclinical ADME/Tox testing and for lead identification. In the area of food safety, for example, OOC technology is being used by scientists to gain a better understanding of the effects of harmful materials in foods, medicines, and dietary supplements in humans. In April 2017, the Food and Drug Administration announced a multi-year research and development agreement with Emulate Inc. to evaluate the company's OOC technology in laboratories at the agency's Center for Food Safety and Applied Nutrition (CFSAN).
Although still in the early stages of development, other potential applications of OOCs in the healthcare industry include disease modelling, food safety, patient stratification, patient enrichment, pharmacokinetics (PK), phenotypic screening, toxicology research, personalized health, and drug discovery and development. Applications for OOCs also extend beyond the pharmaceutical industry to industries including agriculture, agrochemicals, chemicals, consumer goods, cosmetics, food and beverage, and nutraceuticals.
Where to Learn More
Organ-on-Chip (OOC) Global Market Opportunities and Strategies to 2023 covers key information including market size and forecast, product analysis, trends and strategies, collaborations and agreements, regional analysis, competitive landscape, funding landscape, and market opportunities and strategies. This report is available for purchase on MarketResearch.com.
About The Business Research Company
The Business Research Company is a market research and intelligence firm that excels in company, market, and consumer research. It has research professionals at its offices in the U.K., India, and the U.S. as well as a network of trained researchers globally. It has specialist consultants in a wide range of industries including manufacturing, healthcare, financial services, and technology.
The Business Research Company's management team has more than 20 years of varied business research experience. They have delivered hundreds of research projects to the senior management of some of the world's largest organizations. The Business Research Company's consultants have master's qualifications from top institutes and include MBAs, MSCs, CFAs, and CAs. The Business Research Company's consultants gain training and qualifications from the Market Research Society and are trained in advanced research practices, techniques, and ethics.