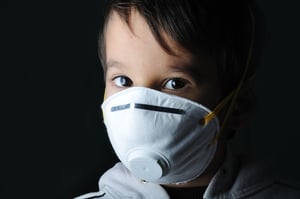 "Had [the US] done more testing from the very beginning and caught cases earlier," said Dr. Nuzzo of Johns Hopkins, "we would be in a far different place."
Even now, the ability to move forward still depends on testing.
PCR testing for detecting people infected with COVID-19 is critical to fighting the disease. It is impossible to manage COVID-19 without testing more people who are suspected to have the virus. Testing provides knowledge about who is carrying the disease to help prevent further spread.
Testing everyone is essential to see who has the disease and who has immunity. Those with immunity can safely move into the community and start performing vital tasks or even just go about ordinary life instead of sheltering in place.
With an estimated 40% of the people who have contracted COVID-19 being asymptomatic or having symptoms that are so mild it is impossible to tell whether they had it or something else, testing is the only way to get these people safely back into the community. Serelogical testing for COVID-19 immunity is able to detect the asymptomatic cases. Immunity to COVID-19 is probably far more widespread than is known.
Serelogical testing is a way forward because if we can find the 40% of the people who have already had the disease, this provides a labor force to do the tasks of putting the economy back together and getting essential services running.
The way forward also depends on recognizing that successive timelines of virus peaks will emerge as people are released from quarantines, since the virus is still not under control. However, testing can only do so much. A vaccine will be needed to really bring the virus into control, and the vaccines do not exist yet.
Successive waves of infection are expected to continue through January 2021. The significance of further PCR and serological testing relate to stopgap measures. The PRC testing is being done on people who are already sick to determine whether their condition is worsening and provide care earlier before they become critically ill.
Testing makes it possible to determine whether the quantity of virus particles in the body are multiplying and putting the patient at risk for a worsening condition. In this case, it is possible to move that patient to the hospital as their condition worsens and have the ICU capability present when the person gets sicker.
In this manner, it is possible to save lives because the patient is near emergency care as their condition worsens instead of already being critically ill and then needing to be transported to the hospital. By moving people to the hospital before they get critically ill, a balanced use of scarce resources is possible.
Testing capacity and length of time to administer testing are critical to making these scenarios work.
---
About the Author: Susan Eustis is a Senior Analyst and President of WinterGreen Research, Inc. based in Lexington, Massachusetts. She is the author of many market research studies on next-generation technology. She is the author of a new market research study "COVID-19 - The Way Forward: Testing" and a PowerPoint presentation "COVID-19 Testing: Now is the Time."