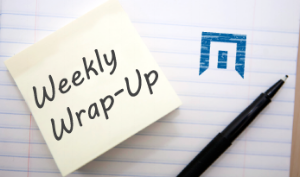 Check out all the latest articles from Kalorama Information, Packaged Facts, Freedonia Focus Reports, and The Freedonia Group. Topics this week include IVD devices, M&A activity in the retail pharmacy market, the latest trends in food, plastics, smart technology, and much more.
An interview with Serge Jonnaert, president of the IVD Industry Connectivity Consortium, by Kalorama correspondent Julie Kirkwood.
In separate moves, the two largest pharmacy retailers - CVS and Walgreens – have dramatically changed their businesses via mergers. According to Kalorama Information, both are a good sign for the market for in vitro diagnostics.
Traditional plain yogurt is a thing of the past for many consumers, according to Packaged Facts in the report The Yogurt Market and Yogurt Innovation, 3rd Edition.
Long a staple of consumer diets, canned food has fallen out of favor as shoppers increasingly place value on fresh, healthy food made without packaging. How can canned food companies respond?
Coal production in the US continues to fall precipitously, despite the Trump administration's best efforts to relax environmental regulations and end the "war on coal". If environmental regulations are not responsible for killing coal, what is?
Suppliers of polypropylene resins and compounds continue to invest in compounding and processing improvements to boost competitiveness with such alternative materials as steel and aluminum.
To avoid tariffs, Chinese manufacturers are taking a simpler – if more ethically dubious – approach to avoiding US-imposed tariffs: code misclassification.
Silicon Valley has a vision for the future, and it starts with the Internet of Things. Find out how smart device manufacturers are banking on a world in which these products communicate with each other and even determine for their users the best course of action to lasting health, happiness, and overall wellbeing.
Marketresearch.com CEO and founder Rob Granader takes a look back at 20 years of change in the market research industry.
While it may be tempting to rely on your company's own internal data for business intelligence purposes, here's why you may want to consider sourcing data and analysis from an external market research firm instead.