Recruitment, retention, recruitment, retention, recruitment, retention!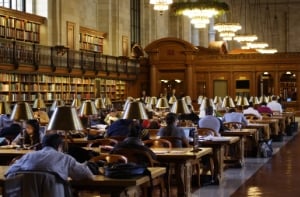 The goal remains the same as professional and trade associations are plagued by similar ongoing pressures that lurked back 20 plus years ago. However, the job of providing a unique value that meets the expectations of members and justifies membership dues is a tougher task today given the current economic challenges and the widespread use of technology, which now supports networking capabilities through social media and more available access to industry information, two key benefits once exclusive to many associations.
My history in working with trade associations dates back to my days as Partner of a Chicago-based, niche marketing strategy consulting firm. Given my lengthy history in supporting associations through member needs studies, annual industry research reports and/or presenting research findings at member conferences, I am a huge fan of associations and the value they deliver to members.
Nowhere can you replicate the all-encompassing common bond, mutual respect, hunger for information, and pride for being a part of an industry that is experienced by members of a professional or trade association. Not even through LinkedIn, Facebook or Twitter.
Nowhere can a member collect and populate snippets of data through Google searches to compile an analytical market report that addresses market size and growth, key issues, impacts and implications to industry professionals like the works funded by associations.
A growing perception of lack of value
When I read data profiling the state of professional or trade associations' membership, I am saddened and concerned for the sustainability of many fabulous organizations. A recent research study by ASAE that focused on reasons members drop out of associations found that 56% of those surveyed reported they dropped their membership because the value was not perceived. And, according to the 2014 Membership Marketing Report, half of associations have a market penetration of 40% or less of its available market. Numbers such as these will continue to add pressure on retention and recruitment efforts across associations.
These organizations have an opportunity to raise the bar of value provided to its members by bringing in new tools that position the group as a leading resource of impactful proprietary information but also offer financial savings to the association by lowering its investment in market research. An industry-specific research solution will do just that and more.
How market research boosts associations value-add
With the availability of unique market intelligence platforms that are built to support industry-specific collections of research, new tools and information resources are available to association professionals.
For example, MarketResearch.com's Knowledge Centers are libraries of content, including historical and current authored research, that offer unlimited access/unlimited users the ability to locate and download desired data through keyword search functionality.
This type of tool is ideal for association professionals in need of information to support specific research efforts or as a resource supporting member inquiries as part of an Information Research Center.
MarketResearch.com maintains the widest and deepest collection of authoritative research in education, medical markets, food and beverage and telecommunications. Each Knowledge Center collection offers key benefits:
Immediate access to desired data
Most current data as well as historical
Reputable and trustworthy resource
Efficient/easy-to-use platform
Cost effective option
Unlimited access/unlimited downloads of information
Unique offering to support members
The specific MarketResearch.com Knowledge Center platforms include the following libraries of market research content:

The Packaged Facts Knowledge Center covers consumer goods, food and beverage, financial services and pet. The publisher produces approximately 60 to 70 new titles each year and has an archive of hundreds of reports stretching as far back as 1995.

The Kalorama Information Knowledge Center covers biomedical and life science industries with special emphasis on in vitro diagnostics, analytical technologies in biotechnology, and medical device markets. The publisher produces approximately 50 new titles each year and has an archive of hundreds of reports stretching as far back as 1996.

The Simba Information Knowledge Center covers the education, media & professional publishing industries, including STM, legal and business sectors. The publisher produces approximately 10 new titles each year and has an archive of 150 reports loaded since 2007.

The Mind Commerce Knowledge Center focuses on markets and developments in the Telecommunications &IT sectors, including infrastructure, commerce, content, and applications. The collection extends back 5 years with an average of 100 reports added annually to its collection.



MarketResearch.com's MarketsandMarkets Knowledge Center offers content sets in 10 diverse industries. The entire collection consists of more than 2,000 new and existing reports, with approximately 500 reports added annually to its collection.
As unique research tools, such as Knowledge Centers, are embraced by the professional and trade association community, these wonderful and much needed organizations will be better positioned to address the ongoing retention and recruitment challenges that burden them today and will continue to into the future.
Browse our collection to learn more about MarketResearch.com's Knowledge Center solutions.
Thanks for reading!
Kathy Silverman
Sr. Global Account Manager
Corporate Enterprise Solutions Leader,
MarketResearch.com