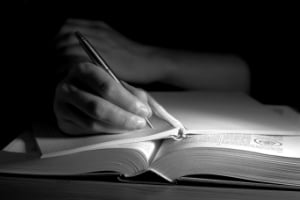 The United States Government Accountability Office (GAO) published a report that was made public on October 9, 2014, concluding a two year study of the Department of Defense (DoD), Department of Homeland Security (DHS) and the Department of Transportation (DOT) to closely examine how these agencies use market research. Their findings indicated that the market research guidance of all three agencies studied, as well as the Federal Aviation Administration (FAA), was consistent with federal regulations but all failed to acceptably collect and analyze market information about vendor capabilities in the three most important phases of a procurement's life cycle: Presolicitation (before developing new required documents and before soliciting offers), Preaward (during the proposal evaluation process to determine price reasonableness) and Postaward (before awarding task).
Why is the use of market research important to the public sector?
The Competition in Contracting Act of 1984 established market research as a statutory requirement. Market research forms the building blocks for an effective solicitation and, ultimately, a successful contract. According to the Federal Acquisition Requirements (FAR), market research is "the process used to collect and analyze data about capabilities in the market that could satisfy an agency's procurement needs."
Market research in the public sector, when done correctly, gives a contracting officer a framework that he or she can use to define the agency's requirements, form an acquisition strategy, execute that strategy and identify the best contractors needed to promote healthy competition when "full and open" in accordance with mission requirements.
The GAO report states that some or all of the "four market research elements" required by the FAR were not recorded which "would allow those not connected with the research to understand how the acquisition team collected and analyzed information about capabilities within the market to satisfy agency needs." The Presolicitation phase of the acquisition process is often used to gather information about vendor capabilities, past performance and price reasonableness. However, this is also a good time to make a small investment in information retrieval solutions, like Profound.com or one of the Knowledge Center solutions from MarketResearch.com, to conduct a market research feasibility study that is meaningful and would satisfy the first market research element, "the methods used."
The use of these tools can help procurement teams make more intelligent "bid/no bid" decisions by giving them access to historical data points, current industry trends and competitive analysis written by leading industry experts, which can save an agency millions of dollars over the life of the contract. Any one of these solutions allow federal agencies to abide by the FAR's standards, thus, helping contracting officers substantiate their findings through documentation that can be easily verified.
What can Profound or a Knowledge Center do to help solve the market research problem addressed in the report?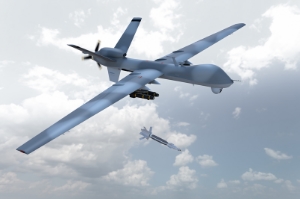 MarketResearch.com, the most comprehensive collection of market intelligence on the web, is now proud to offer two unique solutions that are designed to address some of the issues that have been highlighted in the recent GAO report. For more than a decade, the organization has been a leading source of market research for government librarians, scientists, policymakers and analyst who have traditionally had large information demands. Both Profound and Knowledge Centers can be beneficial to contracting officers and their technical representatives in a number of very important ways. "Ideally, contracting officers or a procurement team should partner with using/requiring activities on market research as soon as needs are forecast and as part of acquisition planning." These solutions have been designed to save time and money.
Profound.com, as a research tool for the public sector, is unlike anything that is currently available. This powerful search engine has many practical applications across various federal agencies. For instance, an economist with the Bureau of Labor Statistics looking for recent reports on employment numbers can find a wealth of information that they can purchase and download by the section, including chapters, tables or chart. Profound aggregates nearly 200 publishers and serves a very budget-conscious and discerning market who is concerned with the quality of the data, as opposed to the quantity. The collection is updated daily and currently contains more than 850,000 reports covering 28 industry verticals.
In addition, MarketResearch.com's Knowledge Center solutions provide federal agencies with unlimited, direct access to an extensive and complete collection of industry-specific market research from a catalog of leading publishers via subscription pricing. Through this subscription model, agencies are able to save time and increase ROI by adding it to the beginning of their fiscal year budget and avoiding cost overruns. In addition, the Knowledge Center platform and technology offers a range of search and reporting tools to help increase the efficiency associated with the market research process.
Researchers with the National Institutes of Health (NIH) looking for the latest findings on the Worldwide Market for InVitro Diagnostic Testing, or the Centers for Disease Control (CDC) who needs to validate research they already have on the qPCR and dPCR Markets, can find this in the Kalorama Information Knowledge Center, for example.
Our experienced Research Specialists are ready to help you get started developing your requirements. You can think of us as part of your acquisition team. We can provide you with assistance on your initial searches for information within our database. We can also do open-document reviews to confirm the presence of key information as well as discuss section sizes and the nature of tables and charts that are of interest. This will take much of the guess work out of purchasing reports. We can, in some cases, ask the publishers questions about the report and help facilitate a contract with a minimal amount of paperwork.
The best way to share in the Profound or Knowledge Center user experience is to take part in an online demonstration, conducted by one of our experienced Training & Applications Consultants. If you would like to get together as a group and watch an online demo of the platform in your office and/or discuss different pricing options, submit a request. I'm certain that once you see the demo and ask questions, you'll want to adopt Profound or Knowledge Center agency-wide.
For more information on using market research, download our free eBook, How to Succeed Using Market Research.
Thanks for reading!
Jason Wrenn
Public Sector Account Manager,
MarketResearch.com