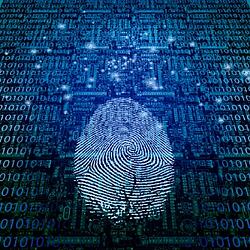 The use of Profound.com can be a powerful tool for anyone in the Public Sector looking for accurate and unbiased research from key industry experts or to help them write case studies, white papers or cite additional sources for agency publications. Profound is an online business information service from MarketResearch.com that conveniently aggregates more than 200 leading publishers with coverage spanning approximately 28 verticals and 700 industry segments. So, how exactly can those in the Public Sector benefit from Profound? Why is Profound the right information retrieval application for your agency? What is the cost/benefit tradeoff from purchasing the solution?
Solution for Large Information Requests
For more than a decade, MarketResearch.com has provided syndicated research to a very diverse set of Public Sector clients, ranging from the Department of Defense, the United States Postal Service, the National Institute of Standards and Technology, and the Centers for Disease Control, just to name a few. Profound.com is perfectly suited for the Public Sector librarian who receives large information requests from agency personnel as well as analysts who need useful and regular reporting on key economic indicators: e.g, GDP, consumer confidence, unemployment, housing, inflation, and the equity and credit markets. Researchers focused on IVD Testing and policymakers who are gathering data on specific populations and industry trends will also realize a tremendous ROI from its usage.
Ongoing Training and Content Support
As the Public Sector Account Manager for MarketResearch.com, my goal is to establish a long-term partnership with each one of my Public Sector clients. As a result, we have Training & Applications Consultants (TACs) who are experts that can guide you through a "step-by-step" process of how to use Profound during an initial online demo as well as continual training and assistance during the year. A major benefit to being a Profound client is that our TACs will continue to work collaboratively with you by providing: additional training to new and existing users, ongoing assistance to help you locate hard to find data points and confirm a report's content, set up alerts and make search strategy suggestions. The TAC will also clarify content and help to optimize usage for you.
Conducive to Agency Budgets
In designing a digital research delivery strategy that would be attractive to the government end-user, we took into consideration an agency's procurement policies and practice to offer a platform that doesn't cost thousands of dollars like some of our competitors. Profound.com serves a very budget-conscious and discerning market. The collection contains over 840,000 reports, which can be purchased by the chart, graph or table. Profound's content is updated daily and immediately available in PDF. The content on our portal is complete, unabridged, and digitally searchable by term or text, which is meant to save you time and money.
Most government agencies already have tools in place to provide them with content, but we believe that Profound may be the most economical and efficient way to pay for and retrieve the kind of data that you need throughout the year. Since MarketResearch.com is a recognized small business, you have the added advantage of acquiring Profound.com by choosing to use the Simplified Acquisition method of payment.
The best way to share in the Profound user experience is to take part in an online demonstration of Profound, conducted by one of our experienced Training & Applications Consultants. If you would like to get together as a group and watch an online demo of the platform in your office and/or discuss different pricing options, submit a request. I'm certain that once you see the demo and ask questions, you'll want to adopt Profound agency-wide.
Thanks for reading!
Jason Wrenn
Public Sector Account Manager,
MarketResearch.com