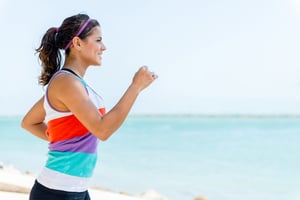 The U.S. weight loss market has grown 16% from 2020, to $75 billion, recovering much of the ground lost to the Covid-19 pandemic. However, many competitors have had to shift to virtual delivery of services, changed their operating models, and are just now recovering from supply chain disruptions.
Part of the weight loss market was hit hard in 2020. Customer activity and revenues at medical weight loss programs based in hospitals, franchises and regional chains, and physician offices plummeted, as did weight loss surgeries. However, there were bright spots, namely: frozen diet dinners, diet soft drinks, and the prescription obesity drugs market.
The market may be entering a new era focused on medical approaches, as a new generation of prescription obesity drugs from Novo Nordisk, Eli Lilly and others hit the market. Many physicians are adding these semaglutide brands such as Wegovy, Ozempic, Saxenda and Mounjaro to their programs, and even Weight Watchers is now providing a medical plan.
Top 6 Things to Know About the U.S. Weight Loss Market
The U.S. weight loss market was estimated to be worth $75.5 billion in 2022, rising 6.4% this year, to $80.4 billion.
Revenues of the major commercial weight loss chains such as WW, NutriSystem, Jenny Craig, Medifast and others were up 3.6% last year to $4.6 billion. Sales fell 14% at Weight Watchers and Medifast sales slowed to a 4.8% gain.
Medical weight loss programs, including surgeries, were valued at $8.8 billion, with major growth coming from the Rx obesity drugs market, which nearly doubled to $1.56 billion due to the high demand for new semaglutide drugs. These meds are expensive, about $1,100 per month, but some consumers are willing to pay.
Revenues of health & fitness clubs took a major hit in 2020, declining by 37% from $35 billion to $22 billion, due to pandemic-related closures. This sector has emerged as a smaller industry,
Multi-level marketing companies constitute a major force in the weight loss market, with the top 8 firms accounting for $3.4 billion in 2020 sales. Included in this group are Medifast, Herbalife, Shaklee, BeachBody, AMWAY, USANA, Isagenix and more.
Meal replacements and retail weight loss supplements (diet pills) comprise a $4.9 billion market, popular among DIY dieters. However, the MLM channel was hurt due to supply chain disruptions and the inability of coaches/distributors to meet clients in person.
Where to Learn More
For more information on the weight loss market, be sure to check out the bestselling study The U.S. Weight Loss & Diet Control Market, the most comprehensive investigation of the U.S. weight loss market published by anyone worldwide.
This report covers: dollar value & growth rates of all major weight loss market segments (early 1980s to 2022 and 2023 & 2027 forecasts), latest market trends and developments, and status reports for: diet soft drinks, artificial sweeteners, health clubs, commercial diet center chains, multi-level marketing diet plans, retail meal replacements & weight loss supplements, medical programs (weight loss surgery, MDs, hospitals/clinic programs, Rx diet drugs, bariatricians, VLCD programs), low-cal frozen entrees, and the diet books & exercise DVDs market.
---
About the Author: John LaRosa is the President of Marketdata LLC and is the author of 100+ industry and market studies. His research appears in top media outlets including ABC, CNN, Fox, Forbes, USA Today, The Wall Street Journal, The New York Times, and a variety of trade journals.
Additional Articles