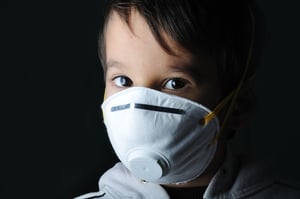 Global stocks fell on Monday, with declines in all 11 sectors of the S&P 500, as concerns grew over the rising threat of the coronavirus.
Coronavirus outbreaks have disrupted global supply chains linked to China. According to The Wall Street Journal, some economists estimate that a prolonged Chinese shutdown could cost up to $1 trillion in lost manufacturing output.
The impact of the coronavirus outbreaks varies by market. "Haven assets" such as gold are up, while airline stocks have dropped.
Not surprisingly, demand is surging for disposable masks, protective apparel and related medical supplies in China. Face masks have "near-universal use" in China's mega cities, according to The Freedonia Group, and the demand for these nonwovens is expected to grow outside China to some extent as well.
Other research firms have also released reports on the impact of the coronavirus on various market segments:
Note that coronaviruses are a large family of viruses, which include SARS and Middle East Respiratory Syndrome (MERS). The coronavirus disease 2019 (COVID-19) was the virus first detected in Wuhan China and is the focus of current international media coverage.
For more information, search for "coronavirus" or "COVID-19" on MarketResearch.com. Our collection of reports is continually updated.
You can also view recent headlines from our partners and publishers on Twitter related to the economic impact of coronavirus outbreak.