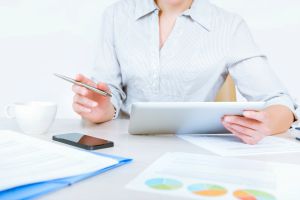 Market research can help you reduce risks, stay ahead of the competition, and accurately gauge the pulse of the market. With the right business intelligence, you can win buy-in from executives to launch new, exciting concepts and develop products that customers love.
Market research is undoubtedly a powerful business tool, but the way you conduct market research matters, too. It's important to have a strategic approach to achieve the results you want. For some practical market research tips, check out the do's and don'ts below.
Do define your market research goals.
Before you make a purchase, consider what you are trying to accomplish with your market research. What specific questions would you like to answer? Inventory existing data and find out whether similar research has been conducted by your organization in the past. You may find that another department already has some of the information you are looking for, which could help narrow down your search and save you time and effort.
Don't dive in without clear objectives.
If the scope of your research project is ambiguous or frequently changes, you may never reach a satisfying end point. Before you dive in, find out who will be using the market research, and make sure different stakeholders reach a basic consensus about the overall goals of the project. By gathering input from key players at your company, you will have a stronger sense of direction, and you will be more likely to gain traction from your research results once you have them.
Do determine a market research budget.
Whether you are an entrepreneur launching a start-up or a global corporation breaking into a new market, your research budget is an important factor to keep in mind as well. First, decide on an overall project budget, and then set aside an appropriate percentage of that budget for your market research. For example, if your overall project budget is $250,000, you don't necessarily need to spend $100K on research reports, but a $5,000 report may not be enough to meet your objectives either. For a realistic frame of reference, familiarize yourself with the costs of different types of reports.
Don't lose sight of your ROI.
The cost of individual reports can quickly add up, so it pays to find a solution that fits your long-term research needs. A market research subscription such as the Knowledge Center can provide you with unlimited access to a comprehensive library of reports, which provide top-quality information at a fixed cost. On the other hand, if you only need to pull a chart or chapter from a report, the Profound solution may be an ideal option. Profound allows you to buy the individual sections of a report you need without having to pay for the pieces you don't.
Do consider what type of research you need.
As you conduct market research, you may find several different reports that are relevant to your needs. To choose the right report, think about whether primary research or secondary research (or a combination of the two) will answer the questions you need answered. Primary research is gathered through surveys and interviews with industry experts and participants, whereas secondary research is compiled from previously published information such as journal articles. If you're looking for qualitative information on market trends and developments, primary research can often be enormously helpful. Secondary research is useful for industry insiders who are looking for numbers and concrete data.
If you aren't able to find the information you are looking for in syndicated reports, you may want to explore a custom research solution, which could include survey work, in-depth interviewing, or competitive intelligence.
Don't go it alone.
Market research can be an expensive, complicated endeavor. At times, you may find yourself getting lost in the details or overwhelmed by the amount of information available. In order to accomplish your goals quickly and effectively, seek out the right support, rather than trying to manage it all on your own.
Knowledgeable Research Specialists from MarketResearch.com are available to guide you through the process and help you find cost-effective solutions to fit your needs and budget. By reaching out to an experienced expert, you can ensure that you get the exact information you need at the best price available.
To learn how to succeed using market research, check out our free ebook.
Sarah Schmidt
Marketing Writer/Editor
MarketResearch.com