Profound is committed to delivering an exceptional user experience — one that is simple and intuitive — so that you can access the information you need instantly. From the moment you log on to our platform, we want you to feel confident that you have the all right tools to find what you are looking for quickly and easily.
For this reason, we made a dramatic improvement to our search capability and compatibility in October 2015, streamlining the simple and advanced search functions into one modern interface. We also added three icons under our main search toolbar. By clicking on these icons, you can browse dynamic listings of the industries, locations, and publishers we cover.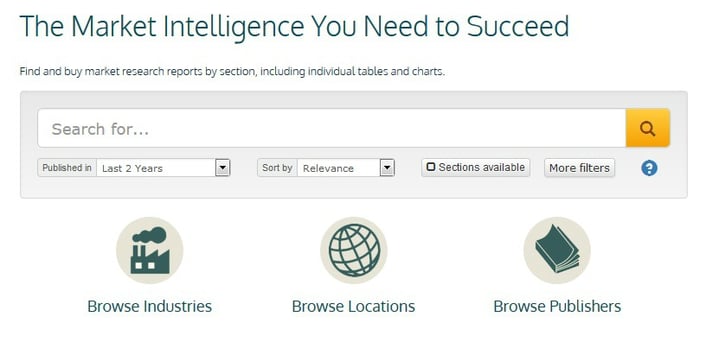 Now in 2016, we have taken our website a step further by providing abstracts for our products. These abstracts will give you additional context and help you decide whether or not a certain report fits your specific research goals. Abstracts are produced directly by the publisher, and they offer a quick overview of the report and a summary of its findings. Abstracts can also help you better understand a report's research methodology and what benefits you'll gain from the information in the report.
To view a product abstract on Profound, search or browse to visit a product detail page as usual. To the right of the "Table of Contents" tab and the "Keywords in Context" tab, you will now see a new tab labeled "Product Abstract." Click on this to read the publisher's insights into the report and what it has to offer you.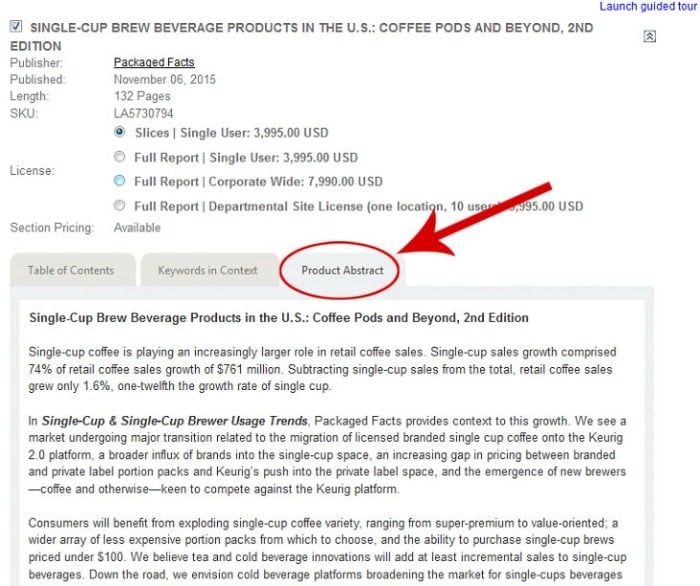 While we have made ongoing improvements to our website, some of our most popular site features remain the same. Profound still offers its one-of-a-kind Table of Contents that breaks each product down into tables, chapters, and sections, and it also still offers the Keyword in Context feature that allows you to search the document for specific terms.
We hope our updated design will help you find the answers to your most pressing business questions — and save you valuable time and money in the process. As always, we are here to answer your questions and help streamline your research process. If you have any questions or comments on Profound, please contact as at profoundsupport@profound.com or 1-999-300-6166.
Go to Profound.com to see these new features for yourself.
Happy searching!
Meredith Cowie
Director of Database Administration
MarketResearch.com