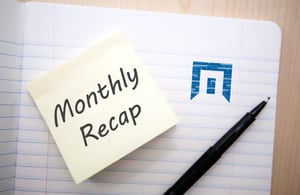 MarketResearch.com's publishing divisions were recently cited by Forbes, The Washington Post, and a wide variety of industry publications. See a quick summary of recent market data and analysis that is making news headlines.
Robert Granader, Founder and CEO of MarketResearch.com, explains how the coronavirus changed consumer behavior and shifted personal spending in ways that will upend how we live, eat and work.
According to the Freedonia Group, a division of MarketResearch.com, the battery-powered lawn equipment sector is growing at a rate three times faster than gas.
A Packaged Facts study released last year found Gen Zers and the youngest millennials make up the largest share of plant-based protein eaters. They are 22% more likely to eat the analogs than any other consumer group.
On this week's Drilling Deep podcast, host John Kingston speaks with an expert on pallet markets, Matt Zielenski of the Freedonia Group, on how the price of lumber is affecting pallets and where there are other signs of squeezes in the pallet supply chain.
"What they need is to give customers a non-pandemic reason to continue to use the services. For most people, the best non-pandemic-related reason is convenience," industry analyst Jennifer Christ of the Freedonia Group told The Food Institute in an email.
According to new research from Rockville, Md,-based Packaged Facts, consumers are expected to plan extended seasonal and holiday celebrations to make up for "lost gathering time" during the pandemic — in other words, 2021 may see the biggest Halloween candy sales ever.
The number of U.S. households owning a pet was projected to grow by 4% in 2020, according to Packaged Facts.
Note that Packaged Facts' data showed a 15% rise in spending on pet food and treats in the U.S., though that was for the full year.
People spend more than $50 billion a year on the card, Bloomberg reported, citing a Packaged Facts study.
Online pet product sales now make up 30% of the total market, according to market research firm Packaged Facts, a number that has grown notably from just 8% in 2015, accelerated by changing pet owner preferences and the COVID-19 pandemic in 2020.
When it comes to pet product e-commerce, Chewy and Amazon are in the lead, according to market research firm Packaged Facts, which is based in Rockville, Md.
Who owns pets has also shifted in significant ways. According to Packaged Facts, the only age group to see its pet ownership rate increase in the last decade were Baby Boomers, rising 4 percent between 2008 and 2018.