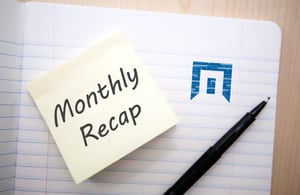 MarketResearch.com's trusted research brands The Freedonia Group, Freedonia Focus Reports, Packaged Facts, and Simba Information were recently cited by many different media outlets including Forbes, Bloomberg, Nasdaq, and a variety of trade publications.
See a quick summary of recent market data that received news coverage.
The Freedonia Group predicts the outdoor living market will grow from $29.3 billion 2019 to $33.4 billion this year, including spending on plants, landscaping and gardening equipment, outdoor furniture and outdoor cooking and heating products.
In fact, "gluten-free" has gone so mainstream thanks to its inclusion in the healthy living movement that nearly a quarter of Americans who bake frequently bought gluten-free bread or muffin mix last year, according to researcher Freedonia Group.
More customer growth should be in the cards for Chewy too, as the share of e-commerce in the U.S. pet products market is expected to increase from 27% in 2020 to 34% in 2024, according to Packaged Facts.
A survey by market research firm Packaged Facts found that Amazon accounted for 55% of online pet product traffic in the first quarter of 2018, followed by Chewy at 26%, PetSmart at 19%, Petco at 17%, and Walmart/Sam's Club at 14%.
Builder

: 8 Outdoor Living Features Homeowners Crave in 2021

A new Freedonia Group analysis finds that demand for outdoor living products surged more than 8% in 2020.

Transactions and dollar volume for private-label (store-only) credit cards dropped sharply with the onset of COVID-19, but experienced recovery in the second half of 2020, with receivables estimated at $142 billion for that year, according to Packaged Facts' Private Label Credit Cards in the U.S.

Another report released by The Freedonia Group in late May affirms that food and beverage sales at retail are holding strong so far, even at a time of rising food prices and fresh competition from restaurants.

Simba Information released "Global Scientific & Technical Publishing 2021-2025," a report showing that the scientific and technical publishing market has posted underlying growth.

U.S. pet food industry is nearly a $30 billion industry, according to Packaged Facts and its 2020 pet food report, projected to increase by more than 5% each year for the next four years.
Vending Machine Watch

: Rising Incomes to Boost U.S. Beverage Sales Through 2025, Report Predicts

The U.S. beverage demand is forecast to increase 2.9% yearly in nominal terms through 2025, according to Beverages: United States, a report recently released by Freedonia Focus Reports.
Food Dive

: Nestlé Invests $100M to Expand Operations at Frozen Foods Factory in SC

Some of the most popular frozen food items during the pandemic included pizza (37%), vegetables (37%), entrees (27%) and poultry (26%), according to research from The Freedonia Group, which are all core offerings for Nestlé's frozen food portfolio.

Packaged facts forecasts U.S. retail sales of natural pet food through all channels to surpass $12.2 billion by 2022, accounting for about a third of the $36 billion market of U.S. pet food and treat sales.

According to a poll conducted last year by Packaged Facts, nearly one in four (23 percent) of Americans has consumed plant-based meat.

Although US construction spending dipped slightly in May, expenditures are projected to rise 4.8% this year according to Freedonia Focus Reports research.

"COVID-19 impacts on the U.S. chocolate industry were affected by trends for both health and indulgence, with many consumers turning to comfort foods and extended seasonal and holiday celebrations to cope with the disappointments of the pandemic. 2020 turned out to be a banner year for the market, with sales growth of 12 percent pushing chocolate sales to $27 billion," Packaged Facts said.

In Packaged Facts' February 2021 Survey of Pet Owners, across all four pet industry product and service sectors, a higher—and in most cases dramatically higher—percentage of pet owners reported spending more on their pets in 2020 as opposed to less, with 35 percent increasing spending and just 7 percent decreasing spending.