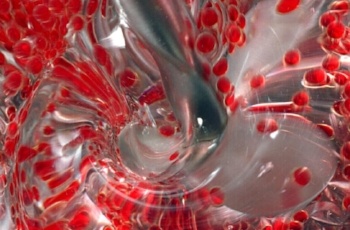 Microencapsulation is increasingly attracting the attention of various industries as a means to attain product differentiation and enhance product value. It is the process of encapsulating tiny core/internal phase material with shell material through advanced techniques.
The technology has been applied in nutrition & pharmaceuticals, food & beverage, personal care & cosmetics, agrochemicals, construction, energy, textile, chemicals, defense, and paper over the past few years, owing to its complex properties such as delayed release, stability, thermal protection, suitable sensorial profile, and adaptability to the environment.
The microencapsulation market in the food & beverage industry is projected to grow at the highest compound annual growth rate (CAGR) of 13.1% from 2017 to 2022. Among food applications, the functional ingredients market held the largest share as biomolecules are highly reactive. This technology is implemented in the encapsulation of minerals, vitamins, flavors, sweeteners, phytonutrients, antimicrobials, antioxidants, enzymes, probiotic organisms, and essential oils.
The most common benefits of microencapsulation in food products are as follows;
Many flavors are volatile, which can evaporate when they come in contact with the atmosphere. Hence, they are encapsulated for extending shelf life.
Some ingredients added for product fortification are encapsulated to mask the odor and taste to retain the product's taste.
In products such as chewing gums, encapsulated flavors are used for their long-lasting effect since liquid flavoring is not long-lasting and cannot be recovered when chewing.
Some flavors & essential oils are encapsulated to prevent oxidation.
Strong R&D Activities for the Development of Microencapsulation Techniques
Microencapsulation has evolved from being a fundamental preservation technology to a complex technology, which enables properties such as controlled release, targeted delivery, and taste & color masking. The research focuses on the reduction of the capsule size for improved bioavailability. Process innovations in various technologies result in cost savings, creating an incentive for the adoption of microencapsulation.
Sensient Technologies Corporation (US) has been active in developing new encapsulated flavors for ice teas, carbonated soft drinks, and still drinks. The company has developed an encapsulated system for palm-free natural colors for food & beverage products. Lycored Corp. (Israel) launched microencapsulated natural carotenoid and vitamin beadlets. The highly stable, vegetarian beadlet line reflected Lycored's strength in encapsulation technologies of applied gelatin, alginate, and spray-dried coating systems.
Nutritional ingredients such as omega-3 fatty acids were formerly difficult to incorporate in food processing. Through microencapsulation, incorporation has become easier because of the timely delivery of encapsulated products. The recent advancements in the use of liposomes are being used in the manufacture of various products such as nutraceuticals, probiotics, and nutrigenomics, which offer functional health benefits.
Microencapsulation Trends in the Food & Beverage Industry
Melt dispersion technology is used for aroma stabilization, as opposed to spray drying, which was formerly used for several years for the protection of flavored oils from degradation, oxidation, and evaporation.
Extrusion and emulsification technologies are used to produce microgels to achieve antioxidant properties of plant extracts and taste masking.
Microemulsions formed by microfluidization are used to encapsulate polyphenols and essential oils.
The ability of liposomes to provide stability and targeted delivery has been increasing in the food industry. The use of proliposome is the latest method used for its production.
For targeted delivery and controlled release, the fluidized bed technology is used on a large scale.
Complex systems such as lipids in hydrogels are used to achieve controlled and targeted delivery of bioactive materials.
Multi-component delivery systems consecutively release multiple active ingredients for long-lasting mouthfeel or organoleptic characteristics.
Cell electrospinning, probiotics encapsulation, multiple emulsions, and spray chilling are the future trends in the food & beverage segment of the microencapsulation market.
Spray Drying – The Dominant Microencapsulation Technique in the Food Industry
Among physical processes, spray drying, spray chilling centrifugal extrusion, and spinning disk/rotational suspension separation are the most widely used microencapsulation techniques in the food industry.
The active material along with the wall material is suspended in the water to form the slurry. The slurry is allowed into the spray drier to atomize at a heated temperature. Due to the hydrophilic/hydrophobic interactions between the wall material, active material, and the water, the slurry forms into micelles—small-sized droplets—which eventually become hardened shells encapsulating the active material.
This technique is applied in food products such as milk powder, starch, spices, coffee, tea, eggs, cereals, flavorings, and colorings.
Emulsion Techniques – Upcoming Trends for Food Encapsulation
Emulsion is the fastest-growing microencapsulation technique in the food and healthcare industries. Polymerization, coacervation, and sol-gel encapsulation are among the latest trends in food encapsulation. The dripping technology includes droplet extrusion through spinning disks, jet breakage systems, and coextrusion.
This technology is applied for liquid, solid, hydrophilic, and lipophilic materials. The major advantages of dripping technologies are biocompatibility and low particle size distribution. Microencapsulation of probiotics is one of the applications of dripping technology.
Growth Strategies Adopted by Key Players in the Microencapsulation Market
Investments & expansions fueled the growth of the food encapsulation market as they accounted for the largest share of 49% of the overall developments. Acquisitions, new product/technology launches, and partnerships accounted for 27%, 17%, and 7%, respectively.
In June 2017, Evonik (Germany), the shell materials manufacturer and Royal DSM (Netherlands) announced plans to open a commercial-scale production facility for their omega-3 fatty acids. International Flavors & Fragrances (US) has been actively involved in expansion & investment strategies for its flavors & fragrances business.
Read the Full Report
For more information about this innovative technology, read the research report Microencapsulation Market - Global Forecast to 2022 by MarketsandMarkets. Click the button below to learn more about the report.
---
About the Author: Ms. Sravanthi is a Senior Analyst in the Food and Beverage domain at MarketsandMarkets.