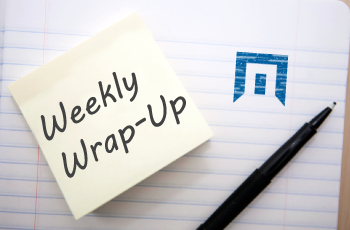 Check out the latest articles from MarketResearch.com's publishing divisions. Learn about a wide range of markets including:
Electronic medical records
Artifical intelligence
Pet products
Electric buses
And much more
New Industry Analysis
The State of the EMR Market in 2017
For over a decade, Kalorama Information has kept clients apprised of electronic medical record (EMR) market size, share, growth, and major industry trends. The latest EMR market developments for 2017 are shared in a recent blog post.
Back On: Abbott to Acquire Alere, Creating Clear #2 in IVD Industry
Alere has reached a new agreement for its acquisition by Abbott Diagnostics. The in vitro diagnostics (IVD) merger is expected to make Abbott the world leader in the dynamic point-of-care (POC) diagnostics market.
Liquid Biopsy Market: Investors Are Noticing
Extensive financing and M&A activity are revealing of industry expectations for the liquid biopsy market. Also known as cell-free DNA (cfDNA) testing, liquid biopsy of cancer is a highly sought technology for clinical diagnostics.
The Electric Bus Revolution
Technological advances have allowed electric buses to overcome limitations in range, maximum speed, and other concerns, in order to compete directly with conventional models, supporting gains in electric bus market share.
Modern Dog and Cat Products Must Serve Both Pet and Person
This new article examines the "human" component of pet products designed for dogs and cats.
Artificial Intelligence Market Forecast, Plus Top Companies
Many of the world's largest corporations are investing in artificial intelligence in hopes of gaining a decisive competitive advantage. Find out more on our blog.
Animal Welfare an Increasing Concern for Consumers
Concerns about animal welfare have reached a tipping point. Learn how this will affect the food industry now and in the future.
Market Research Strategies
Employing Empathy to Holistically Understand Your Customer
Consumers shouldn't be viewed as one-dimensional beings. On the GreenBook Blog, veteran market research analyst Katja Cahoon explains why empathy is essential for avoiding misunderstanding and bias.
Should Ambitious Market Research Companies Adopt the American Way?
Ray Poynter analyzes why market research is dominated more and more by US companies. Read this post to explore key strengths and weaknesses of the US model.
---
About the Author: Sarah Schmidt is a Managing Editor at MarketResearch.com, a leading provider of global market intelligence products and services.