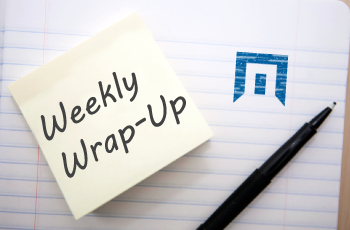 Check out the latest blog posts from MarketResearch.com covering a variety of timely topics, including:
Pharmaceutical market disruption
Robotic surgery
Protective packaging
High-end countertops
Credit card industry
Intelligent lighting market

Pharmaceutical market disruption results in realigned market shares and significant growth in affected segments. Similar to hepatitis and melanoma drug markets in the past few years, new lymphoma and asthma therapeutics are anticipated by Kalorama Information to shake up and expand their global pharma market segments.
Introducing virtual and augmented reality to the operating room requires relatively established surgical platforms such as surgical navigation and robotic surgery systems. Image-guided robotic surgery for orthopedic procedures in particular has begun to incorporate VR principles.
From paper fill to bubble packaging and beyond, protective packaging materials can be found in almost any mailbox or shipping container.
As prices fall and availability improves, consumers assert their preference for natural and engineered stone countertops over traditional laminates.
Even in post-Great Recession America, consumers continue to approach credit card debt conservatively. Find out why on the Packaged Facts blog.
Get up-to-date information on the intelligent lighting controls market with expert insights from BIS Research.
See where MarketResearch.com has been cited in the media recently, including articles in Forbes, Business Insider, Chicago Tribune, Bangkok Post, and more.
---
About the Author: Sarah Schmidt is a Managing Editor at MarketResearch.com, a leading provider of global market intelligence products and services.