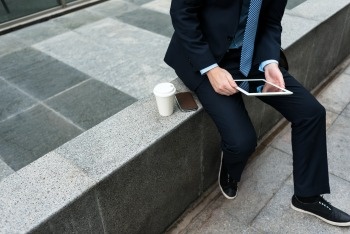 In the last two months, MarketResearch.com's publishing divisions were cited in wide variety of publications. A few select examples are featured below.
Read on to learn about the insights, quotes, and data covered by the press. To access additional information about a particular subject, click the link to the related report page.
Forbes: Kroger's Meal Kits Could Make a Meal of the Industry
The meal-kit market, started in 2012, generated an estimated $1.5 billion in U.S. sales in 2016, according to market-research publisher Packaged Facts. It is expected to double to $3 billion in the next few years.
The report: Meal Kit Delivery Services in the U.S.
Business Insider: The Demand for "Local" Food Is Growing — Here's Why Investors Should Pay Attention
Local food sales in the U.S. grew from $5 billion to $12 billion between 2008 and 2014, according to food industry research firm Packaged Facts.
The report: Shopping for Local Foods in the U.S.
Morningstar: Are Meal-Kit Delivery Companies a Threat or an Opportunity?
We estimate there are about 150 meal-kit preparation and/or delivery services companies in the U.S. with roughly another 50 in operation outside the U.S., based on information from Packaged Facts and our own analysis.
The report: Meal Kit Delivery Services in the U.S.
ConsumerAffairs: Consumers Are Cool to Virtual Reality Gear
Kalorama Information reports the healthcare industry in the United States has been an early adopter, with VR spending going from $525 million in 2012 to an estimated $976 million in 2017. The technology is being used to allow medical students to operate on virtual patients.
The report: Virtual Reality and Augmented Reality Market in Healthcare
Chicago Tribune: Bridgeview Entrepreneur Serves Up Healthier Sauces
In 2016, sales of natural and organic food and beverages hit an estimated $69 billion, up 32 percent from five years ago, according to Morningstar Inc. analyst Zain Akbari, who cited data from Packaged Facts.
The report: Natural and Organic Foods and Beverages in the U.S., 5th Edition
Apollo sells between 7.5 million and 8 million tyres a year in Europe, where total demand is estimated at 560 million, according to the Freedonia Group, a Cleveland-based industry research firm.
The report: World Tires
Modern Healthcare: Patients Are Flocking to Urgent-Care Clinics. Now Hospitals Are, Too.
The rising wave of consumerism in healthcare has pushed the immediate-care market to $15 billion nationally this year, a 27% spike since 2011, according to Kalorama Information, a publisher of healthcare data in Rockville, Md.
The report: Urgent Care Market
Food Dive: Study - Men Now Shop for Groceries as Often as Women
Millennial men with children are significantly more likely to visit a grocery store four or more times a week, according to Packaged Facts. The market researcher found that this group tended to spend more on groceries than others – about $170 a week, compared to an average of $108.
The report: Retail Food Marketing Trends in the U.S.
European Coatings: "Axalta Will Likely Remain an Acquisition Target"
"The acquisition of Valspar's Industrial Wood Coating business will position Axalta as a top 5 company in the US wood coating market. Since Axalta's wood coating business is currently small, the deal will not result in further industry consolidation," according to Ellen Kriz, Industry Analyst at The Freedonia Group.
The report: Wood Coatings Market in the US by Product, Application, Market and End Use
The study says demand for oxygen and other gas barrier films is forecast to increase 4.1% annually to $4.1 billion in 2021, with growth driven by demand for higher performing gas barriers that prolong product lifespan.
The report: Barrier Films Market in the US
---
About the Author: Sarah Schmidt is a Managing Editor at MarketResearch.com, a leading provider of global market intelligence products and services.