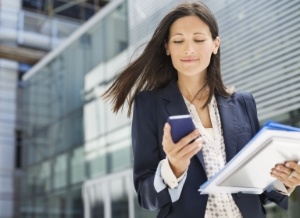 Marketing is an ideal career choice for someone who wants to work in an industry that keeps up to speed with the very latest technological innovations, makes use of good people and communication skills and is creative. As Career FAQS points out, it's also needed in virtually every organisation so there is the chance to get good jobs in a host of different business and locations.
Marketing may well appeal to you as you leave school or university and look to make your way in the world or it could well be something you look into on the hunt for a change of career – but how do you get into it? These top tips will help…
Be ready.
There's no getting around it, you will need a decent CV to get into marketing. As the Marketing Nerd website stresses, it's vital to stand out from the crowd. You might do this with an impressive degree from a top university or by taking a professional diploma or qualification to top off your skill set. Keep it short, snappy, accurate and up-to-date and prove that your credentials are impressive and worth investing in.
Be social.
Get your social media accounts in order and use these to prove your prowess. You should follow top marketing agencies and learn from the information they post. You might also find out about job opportunities in this way. Your LinkedIn profile should look professional and be kept up to date while you can show more of your personal side on Twitter and Facebook. Be careful too, it's good to show that you're well-rounded but drunken photos and expletive-filled rants will cost you.
Be creative.
Marketing is a creative industry so potential employers will want you to show you've got a creative head on your shoulders. You can prove that with your social media posts, by trying something quirky with your application – maybe lay it out in a unusual or eye-catching way – and by setting up a blog. A blog is a good way of showing you are passionate, tech-savvy and articulate and can be fun to write, too.
Be aware.
Whether it's social media, word of mouth or by regularly looking up marketing at Jobstoday, you need to be alert. There might be plenty of opportunities in marketing but the best jobs are rarer and will be hotly-contested. You need to know about the latest jobs at the earliest possible opportunity so that you don't end up rushing a last minute application that doesn't show you in the best possible light.
Be active.
If you've fired off applications and CVs and are waiting to hear back, don't sit still. Show your initiative by securing a work experience placement. Do your research on prospective employers and prepare a short file so that, should you be called to an interview, you can appear knowledgeable and interested. Also, make it your mission to keep up-to-speed with the latest developments in the industry. Interviewers won't expect you to know everything but will appreciate you being 'on the ball'.
Whether it's your first career or a change of career, being proactive, passionate and professional in your job search is the key to getting into marketing.
To learn more about launching a career, download our free white paper, How to Launch Your Business.
Editor's Note:
This post was written by Debbie Fletcher.
About Debbie
Debbie Fletcher is an enthusiastic, experienced writer who has written for a range of difference magazines and news publications.