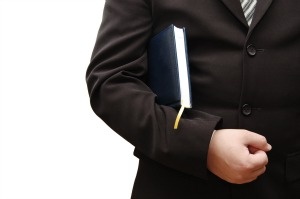 Lucinda Lawson, a one-time university professor, was 48 when she became the owner of the Clifton Wine Shop & Tasting Room in Clifton, Virginia, three years ago. She's among the many baby boomers and gen Xers who are switching gears and turning to entrepreneurship in the second halves of their lives.
The percentage of entrepreneurs ages 55 to 64 grew from 14 percent in 1996 to 23 percent in 2013, according to the Ewing Marion Kauffman Foundation. The savviest of these late-blooming entrepreneurs know better than to rely on hunches when evaluating whether to move forward with a prospective business.
"Entrepreneurs get very invested in what they think is a great idea and fail to listen to the market," says Janet Goodman, who started yadaBags, a Beachwood, Ohio–based company that makes custom-designed carryalls for people with diabetes, at age 61. "I wanted to see what the market said."
For older entrepreneurs, the need for market research — along with other steps to reduce their risk — stems in part from their circumstances. Unlike their young counterparts, late bloomers usually want to protect retirement funds and/or have dependents. And while people are living longer these days, an older business owner doesn't have the same time window as a 25-year-old to recoup losses and/or start over if things don't go well.
A Secret Weapon
When it comes to taking their idea from concept to product, older entrepreneurs have a secret weapon: their networks. They've had decades to cultivate all kinds of contacts, from work colleagues to fellow volunteers. This pool of connections gives them a way to obtain feedback on a product and/or service while it's in development.
That was the case for Linda Nagamine, who was in her 50s when she started her Honolulu, Hawaii-based company, EZ Living Connection. Nagamine's product is the Joyful Keyper, a leash-type device that keeps keys close and accessible.
"My approach was asking friends about the idea, if they thought it would be something they could use and buy," says Nagamine. Some of these contacts tested a prototype and gave input that resulted in design adjustments, she adds.
For Len Forkas, a Reston, Virginia entrepreneur who started wireless tower developer Milestone Communications at age 40, an expansive network provided another benefit: It enabled him to find and interview people who understood the business he wanted to enter.
"I lucked into meeting a guy who was unselfish enough to share with me all the pieces I needed to go out and start," says Forkas.
Slow and Steady
Some late bloomers start businesses to generate income and/or funds for retirement. But often, their primary reason has nothing to do with money. Over 80 percent of potential "encore entrepreneurs" are driven by working on something they are passionate about, found an encore.org study.
As a result, these entrepreneurs focus their research on themselves as well as their business idea. That could mean a self-analysis and testing the waters to see if there's a fit before taking the plunge.
Lawson, who has the wine store, spent a year working for the previous owner before buying the shop. "I knew I wanted to start a store, but I wasn't sure it would be one that sold wine," she says.
Sarah White, a personal historian who owns Madison, Wisconsin-based First Person Productions, went through a four-year research period before opening her business at age 50.
"I used the time to educate myself on social economics, learn interviewing skills, volunteer, and compile a comprehensive research report on the boomer generation (a prime user of personal history services)," White says. She also joined the Association of Personal Historians and served as the group's president.
YadaBags' Janet Goodman took more than three years to go from concept to product. Goodman, who's also a psychologist and small business coach, held three focus groups with people who have diabetes to learn what her target market thought of her bag.
"If they didn't like it, I wasn't interested in investing more money in developing the product," says Goodman. "Or if they wanted changes, I wanted to know what would sell and what people would buy. Guessing does not make a good business."
What About Social Media?
To develop and launch their business idea, older entrepreneurs may turn to other methods or resources. Some surf the Web, go to industry conferences, read trade publications, and enroll in classes or certificate programs at nearby universities. Others go to public places patronized by prospective customers and hand out prototype samples for feedback.
While many late bloomers are on social media, they may not use these sites fully (if at all) for market research. YadaBags, for example, has a Facebook page but it isn't as active as Goodman would like.
"My ideal marketing tool," she says, "Would be a group online of people with diabetes that I could talk with or show my new prototypes as they are developed, or get ideas for what people want."
Going forward, late-blooming entrepreneurs with a determination to succeed should continue to do their homework before launching. If history repeats itself, some of these entrepreneurs will create products, services, and businesses that influence a wide range of industries. That's something for both market research experts and consumers to watch.
Find Out More
Interested in learning more? Download MarketResearch.com's free eBook for tips and strategies that will help you get the information you need to start a business or launch a new product.


About the Author
Lynne Strang is a Northern Virginia-based freelance writer whose specialties include blogging, interviewing, speech writing, and content marketing. She is the author of "Late-Blooming Entrepreneurs: Eight Principles for Starting a Business After Age 40." Her email address is lbstrang@gmail.com.