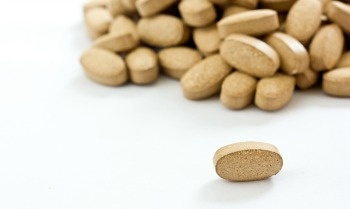 The global probiotics market is expected to rise at a CAGR of 7.30% between 2017 and 2025, according to a recent report by Inkwood Research. The market is forecast to grow to $71948 million by 2025.
Probiotics are thought to increase the amount of beneficial bacteria in the body and improve immunity and digestive health. Probiotics appear in a wide variety of products — including food and beverages, supplements, and animal feed.
The global probiotics market is driven by four key factors:
Rising demand for food and beverages with health-promoting benefits
Growing awareness of probiotics among consumers
Large investments in research and development
Increasing disposable income in emerging countries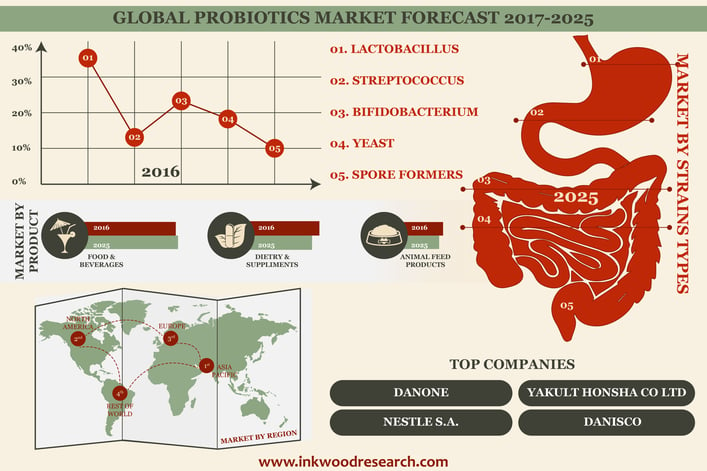 Growth of Probiotics Around the World
Although probiotics are used in animal feed, human consumption of probiotics will dominate the market in the coming years, according to Inkwood Research. The food and beverage segment is expected to lead the probiotics market, followed by dietary supplements.
Yogurt is one of the highest sold products at the moment, but the demand for kefir, dark chocolate, miso soup, and pickles is also on the rise.
In terms of geographic region, Asia-Pacific holds a huge share of the market, due to the growing demand for probiotic drugs and supplements in countries such as China, Japan, and India. The U.S. and Canada are also expected to exhibit market growth.
Top Probiotics Companies
The following companies are key players in the probiotics industry:
Danone
Yakult Honsha Co Ltd
Nestle SA
Danisco
Mother Dairy Fruit and Vegetables Inc
BioGaia Probiotics
Aria Food Inc
Hansen Holdings A/S

Lallemandinc
Probi AB
Nebraska Cultures
Lifeway Foods Inc
i-Health Inc
General Mills, Inc
Ganeden
Protexin
Companies engaged in the market include food and beverage corporations such as Danone and General Mills, as well as probiotics manufacturers such as Nebraska Cultures and Protexin. Some companies, such as Lifeway Foods, are focused exclusively on producing and selling a line of probiotics products such as kefir, cheese, frozen bars, and supplements.
For more insights, check out the full report Global Probiotics Market Forecast 2017-2025 by Inkwood Research. Drawing on extensive primary and secondary research, this report describes market drivers, restraints, opportunities, and challenges. Use this report to obtain competitive analysis and gain a comprehensive view of the market by product, end user, strain type, and geography. Click the button below to learn more.
---
About the Author: Sarah Schmidt is a Managing Editor at MarketResearch.com, a leading provider of global market intelligence products and services.