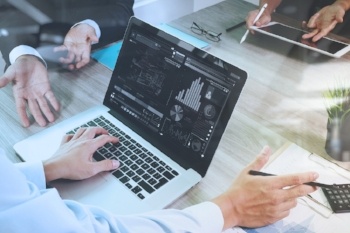 With the emergence of information and communication technology, companies in the legal industry are rapidly moving towards the process of digitalization. Investor expectations, rising competition, and new regulatory pressures are putting pressure on organizations to digitalize their processes and management.
Law firms are investing in various technologies, such as machine learning, mobility, cloud computing, performance tracking, and artificial intelligence to streamline workflows, reduce operational costs, and increase efficiency.
The automation of back-end services helps eliminate paper-driven processes. With machine learning and cloud computing, companies are digitalizing data, records, client history, briefings, reports, testimony, and other information. This will enable them to quickly find relevant information. According to LexisNexis DiscoveryIQ, analytics can save approximately 70% of the expenditures involved in legal information reviews.
Top Markets for Legal Services
According to a recent legal industry report, the US, the UK, and Germany were the top countries in the legal services market in 2016. Of the total market share:
The US accounted for 45%
The UK accounted for 7%
Germany accounted for 4%
The huge size of US legal services industry can be attributed to the increased demand for services related to real estate law, family and estate law, criminal law, bankruptcy, tax law, and other areas.
B2B and B2C legal services were the top two segments in the global legal market by type of service. These two segments contributed to over 70% of the overall market share. Other segments include criminal law practices and hybrid commercial legal services.
Largest Law Firms
The legal industry is fragmented, with a number of small and large companies. The top five competitors in the market made up around 2.5% of the total market share in 2016. These law firms include:
Deloitte
Latham & Watkins
Baker & McKenzie
Kirkland & Ellis LLP
Skadden, Arps, Slate, Meagher & Flom LLP
Legal Services Market Global Report 2017
Need up-to-date information on legal industry trends? The 125-page report from The Business Research Company provides historic and forecast data to help you identify growth opportunities and understand the drivers and restraints on the market. Click the button below to read the full report description on MarketResearch.com.
---
About the Publisher: The Business Research Company produces company, market, and consumer research on a wide range of industries. Its report methodology includes 10-20 interviews with senior industry figures. Secondary research draws on advanced techniques and thousands of proprietary sources.