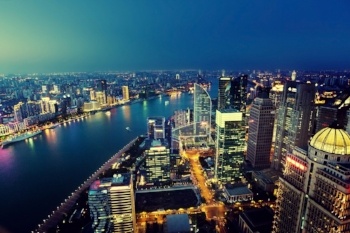 With 2018 approaching, businesses need to prepare for a series of significant changes to the market environment in China — specifically related to the Party's upcoming 19th Party Congress and ambitious urbanization plans (that will redefine where businesses across industries operate in the country).
19th Party Congress
In late October, China will hold its 19th Communist Party Congress — its most important political event in five years — where party members will choose a new set of leaders and set the next half-decade's policy direction. Rather than enact painful reforms, Beijing continues to rely on debt-fueled investment to hit unrealistically high growth targets. Maintaining such a growth model has made credit increasingly inefficient at producing growth, building up dangerously high debt levels that could lead to a hard landing for China. The outcomes of the Party Congress will signal which trajectory China's economy is likely to take over the next five years. This will be critical to anyone invested in China because they will face different conditions depending on which path Chinese leaders decide to pursue.
In our new report China: Beyond the 19th Party Congress, FSG's China experts provide valuable context behind what's driving the Party's agenda, and lay out three critical scenarios (including key signposts to watch) that companies across industries need to monitor:
Downside: Leaders Delay Reforms, Triggering Financial Disruption
Base Case: The Government Muddles Through on Partial Reform
Upside: Leaders Pursue Comprehensive Reform
For more details, learn more about the China: Beyond the 19th Party Congress report here.
China's Urbanization Policy Agenda
Regardless of the outcome of the 19th Party Congress, one of the most significant policy reforms already in motion that will impact any company with operations in China, is the government's ambitious urbanization agenda. China is undergoing a once-in-a-lifetime transition to a consumer- and service-based economy. To help it get there, the government is implementing one of the most ambitious urbanization plans in history. As part of the plan, the government is using city clusters to redefine the industry landscape throughout the nation. Companies would be wise to map their local operations to the redefined city cluster map to avoid disruptions to business down the line.
In our new report, we advise multinationals to adopt a cluster strategy to align businesses organizational footprint to the future Chinese operating environment. Our firm has selected several areas where executives should consider adopting a city-cluster focus to optimize their chances of reaping the benefits from this monumental reform. Going forward, a presence in a first-tier city like Beijing, Shanghai or Guangzhou will no longer be sufficient to run an efficient multinational business in China at scale.
From more details, learn about The Future of Chinese Urbanization report here.
---
About the Publisher: Frontier Strategy Group (FSG) is the leading information and advisory services firm for companies operating and expanding into international markets. Click to FSG's publisher page to view additional reports.