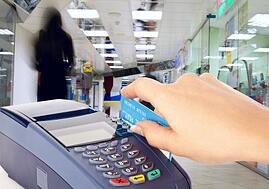 According to market research, the downturn in the American economy that began in 2008 has led consumers to alter spending and saving habits nationwide. Nowhere is this more evident than in the credit sector. Recent data from the Federal government and analysis by the business intelligence and consumer insights firm Packaged Facts indicate that Americans across the income spectrum are more cognizant of the pitfalls of carrying too much credit and of having poor credit ratings.
Fewer Resources, More Debit Cards

In the lingering aftermath of the recession, growing numbers of American consumers have switched from credit cards to debit cards. This switch from credit (pay later) to debit (pay now) reflects new domestic budget constraints, consumer nervousness arising from job loss or fear of job loss, as well as the loss of net worth post-market crash of 2008; consumers were also forced to alter attitudes about credit in the wake of declining net equity in their homes.
After consumers were hit with the Triple Whammy punch of the stock market crash, combined with plummeting real estate prices and falling earned income, the outcome has taken the shape of major and simultaneous changes in consumer spending:
Total spending declined as Americans became poorer.
Between 2007 and 2010, average household income, adjusted for inflation, fell 6.4 percent.
During the recession, U.S. households lost $16.4 trillion in net worth (which is the value of all household assets minus liabilities). Those losses included the evaporation of $11 trillion in financial assets and $6 trillion in real estate values.
Through the second quarter of 2011, Americans' equity in their homes continued to fall. While average homeowners had 61 percent equity in their homes a decade ago, they have just 38.6 percent in equity today.
Holiday Shopping on Credit or Debit
During the 2011 holiday shopping period, the shift from debit to credit was particularly striking. In the Black Friday shopping spree for example (November 25, 2011), 27% of those shoppers used credit cards compared to only 16% of shoppers on that day in 2010.
Those shoppers who logged on for the Cyber Monday sales (November 28, 2011) were using credit cards and were using them to make larger value purchases than those using debit cards. Single item purchases made using a credit card were $82.10 while those made using a debit card were $58.29.
For each channel (online, phone, mail, etc.), age also drove preference. For instance, bill payers between the ages of 25-44 are the biggest users of online bill payment as well as in-person bill pay. Seniors over the age of 65 are the heaviest users of automated bill payment as well as the heaviest users of the mail.
Penetration of online bill pay and mailed bill pay move in opposite directions. The youngest consumers are the least likely to use the mail, while the heaviest users of online bill payment are those between ages 25 and 44.
The tug and pull of consumer preferences between credit and debit is just one indicator of how the on-going soft economy impacts financial institutions and banking systems. In "Consumer Payments in the U.S.," analysts at PackagedFacts examine the full scope of the credit versus debit landscape, and emerge with a telling conclusion: American consumer's attitudes about credit versus debit are fluid.

And in recent months, as debit card programs shed their rewards programs and credit card marketing (including direct mail offers) sharply picked up, consumers have made a hard right turn to using their credit cards again.
To learn more about the credit card market and specifically how interest rates, spend limits & fees were an important consideration in 74% of credit card user's decisions to choose their last co-brand/affinity card, download our Co-Branded Credit Card White Paper.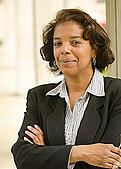 Amy Alexander
Senior Writer and Content Manager
MarketResearch.com