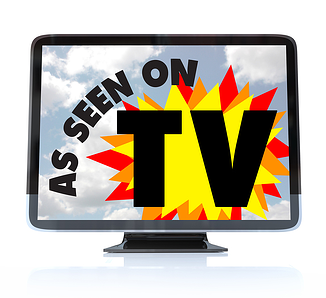 You made the determination that a demand exists for your new product idea. The financing to get your business off the ground is in the bag; and you are certain that you have a great product to take to the market. However, here's a question that you must ask yourself. Does the consumer know how great your product is?
To answer this question, you must have supporting data. Specifically, you need demographic information on your target market. Having business intelligence on consumer behaviors by age group will help you isolate the appropriate advertising medium and promote your product effectively to your target audience.
Using our case study on the Dynamic Ingredients Dispenser (DID), we will examine viable media channels to promote a product based on market research. The goal is to promote your product on the primary platforms that your target demographic use on a daily basis.
When analyzing which advertising media to use, you must take into account the Who? and the What?, for starters. Successfully answering these questions will improve your chances of making a profit.
Let us answer these questions for our case study product, the DID:
Who is the target audience?
First, let's start with creating a profile for the ideal customer. A dynamic ingredient dispenser is useful for a parent with limited time in the day. Individually measuring dry ingredients can be messy and time-consuming. Especially when there are other priorities that require attention (i.e. kids).
The two popular demographics in the kitchen appliance industry are remodelers and baby boomers. Remodelers (aged 44+ and earning $60,000-$74,000) have a focus on a full featured kitchen with modern appliances and cookware. They have a flexible budget, are liberal spenders, and prefer to remodel a home instead of purchasing a new one. The DID checks all major boxes for the demographic.
Baby Boomers (those born between 1946 and 1964) enjoy entertaining at home. The convenience of the dispenser appeals to this demographic. Little effort is required to operate it and it appeals to their desire for a fully loaded kitchen as well. Approaching retirement, but still likely to work in some capacity, Boomers will appreciate the benefits of the DID.
Which media channel is most likely to reach Boomers?
Extensive market research on most viewed media for your demographic is both necessary and useful. In the Internet age, you must consider how much time people spend browsing on desktops, tablets, and smartphones. They should be an important part of your advertising strategy for maximum exposure.
Our product is cooking-oriented. The best media channels have a high reach and are viewed often. For the type of product category that the DID occupies (functional), visual advertising will be most important. Television commercials, Internet banners, and magazine ads provide the platform for our target market to see the product and start visualizing its place in their kitchen.
Advertisements associated with appropriate industry are ideal. Budget permitting, buying ad time during Paula's Home Cooking and 30 Minute Meals with Rachel Ray will reach target demographics during their most attentive time.
Product placement showing practical use of your product is essential. Selling the DID on the QVC channel and having it used on competitive shows such as Chopped and Iron Chef establish credibility and functionality of the product.
Choosing the right advertising tactics for your idea can be a test of precision. Room for error is limited and budget constraints are challenging. In order to overcome difficulties and achieve goals, you must know everything there is to know about your who your target is and what they like. Take advantage of the business intelligence available to make sure that your product positioning is maximized, and improve your chances for success.
To expand your understanding of the scope on how to launch a business, we have some great tips and facts right at your finger tips. Discover them by downloading our free white paper.
Thanks for reading!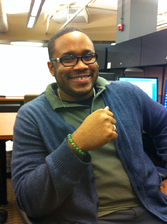 Richard Washington
Marketing Manager
MarketResearch.com