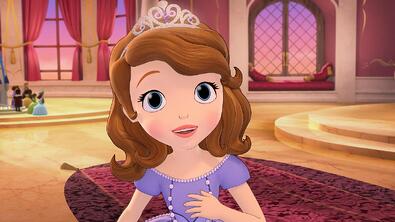 Like most consumers of American-made entertainment, we do enjoy a rousing cinematic story of love, enchantment and discovery, especially if it features a plucky heroine who triumphs over cold-hearted villains.
The Walt Disney Company, of course, has perfected that story-telling formula over its long, illustrious history. In recent years, along with the brain power within its stable of top-notch writers and editors, it seems that the company has also employed a thoroughly modern strategy for test-driving new characters and concepts before they hit screens or toy store shelves: kid-centric focus groups.
Recent media coverage of the company's latest princess character, "Sofia the First," revealed an interesting piece of the fabled entertainment company's research strategy. According to The Wall Street Journal, Disney has established relationships with a handful of pre-schools and primary schools in the greater Los Angeles region, near their company headquarters.
A private preschool near the company's Burbank, California, offices recently received several representatives from Disney Junior, a division that produces TV programming and other content for the toddler-to-kindergartner demographic:
"Like a small collection of other schools in the greater Los Angeles area, this school welcomes Disney Junior executives into its facility several times a year so they can meet with small groups of preschoolers and kindergartners to get their opinion on episodes in development for series like "Sofia's First Slumber Party,"....In exchange, the chilren are given Disney Junior stickers, and the school receives $100 per visit."
Focus groups and surveys are core pieces of a strategic marketing plan, particularly during the "post-market" phase of a product. The real-time observations, comments, and reactions from clients, customers or potential customers to a given product can lend valuable insight to business-owners seeking to improve their branding or aspects of the product itself.
Investors and business-owners who grasp at least the basics of how to collect and analyze customer insights are more likely to see healthier returns than those who do not. Knowing the difference, for example, between the kind of primary research that the Disney Company is conducting with Burbank pre-schoolers, and secondary research (forecasts and industry-wide "meta" business intelligence), can make a world of difference in terms of positively informing your marketing strategy and your company's prospects.
That the venerable Walt Disney Company -- with its immense global footprint and warmly held place in the hearts of billions of global citizens -- recognizes the value of this close-in version of market research speaks volumes about the value of this field.
For more market intelligence focusing on Disney, click below.
Thanks for reading!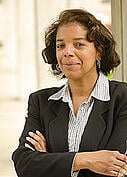 Amy Alexander
Senior Writer and Content Manager
MarketResearch.com
Photo courtesy of The Walt Disney Company