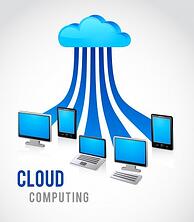 The words the cloud first popped up in technology and computer developer circles in 1994. In brief, the cloud describes a third-party system that houses digital and data-based information on remote servers.
Since 1994, cloud computing has become more streamlined, affordable and widespread. It has allowed companies large and small to save money on the storage of internal digital data -- including of accounting information, content archives and other sensitive categories of data.
During the 20 years in which use of the cloud has become more commonplace, there have been several notable developments for end-users, developers and providers. The more recent appearance of big data -- massive streams of digital information that now circulates globally -- has made the cloud a necessary and increasingly vital component of Internet infrastructure.
Before we take a look at the most recent updates in cloud computing, let's go over a brief primer on how the cloud works.
There are three basic forms of cloud computing services, including virtual, software, and network storage:
Virtual indicates third-party servers that stand as an extension of your company's internal IT server or network.
Software indicates customized or standard remote applications, commercial or public.
Storage indicates the provider's capacity to archive data in storage locations across the Internet.
Importantly, the cloud is imminently scalable, meaning it can accomodate massive amounts of data on demand, or as little as users require at a given time; it is flexible and yet lowers costs for companies who can pay only a fraction of the maintanance, storage and security costs that would be needed if those functions remained in-house.
A range of cloud services are now online, and here are a few examples of how some large corporations are using them:
Apple MobileMe: network storage.
Google Apps: software as a service (SaaS).
Amazon EC2: virtual IT.
In recent months, there have been several developments in cloud computing that are worth noting. Some of the world's largest technology companies announced new Cloud-based services, for civilian customers and business users.
For example, Google rolled out a collection of support packages for its Google Cloud Platform; the tiered services are labled Platinum, Gold, Silver, and Bronze. Customers -- from large institutions to small businesses -- can select the size and shape of service that best suits their storage or processing needs.
And Hewlett Packard launched HP Cloud, a new partner programs as part of its HP Cloud initiative: one is for Global System Integrators (GSIs), the second is geared toward Value Added Resellers (VARs). In addition, Hewlett Packard also launched a suite of new services to support faster transition of information workloads to the public cloud. The company says that these new cloud services will provide clients more flexibility of scale, and an increased number of performance options for online use.
Along with several other cloud-related new products from Oracle, Amazon, and smaller technology companies including Eucalyptus and Red Hat, it seems that each day brings amazing new innovations in cloud computing.
Given the fast-changing environment of cloud computing, it is understandable if some consumers and business-leaders have lingering questions about whether a switch to the cloud is the best move for them. A great way to answer such questions is to engage in research, especially of polls and data that surfaces user experiences with cloud computing since the 1990s.
One such survey may prove encouraging to those still pondering what the cloud might mean for their business; its results show that the rise of cloud computing is viewed favorably by most IT workers and executives, according to a survey by a San Antonio, Tex., technology company, RackSpace.
A ZDNet story exploring the June 2012 survey of 500 technology 'decision-makers' found that:
Seventy-five percent of respondents reported that they valued strong customer service and technical support over higher hosting prices.
Forty-three percent of those surveyed said they were aware that some in their organization used cloud computing services that were not provided by the IT department for work.
Thirty-eight percent said saving time was the main driver for this behavior.
Ultimately, thanks to the companies such as Oracle who initially hatched the idea of "cloud computing" two decades ago, consumers, digital experts and IT decision-makers around the world can now store, manage and access reams of data more easily than ever -- for a fraction of the cost.
Thanks for reading!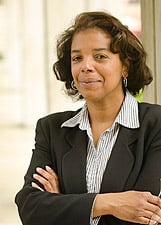 Amy Alexander
Senior Writer and Content Manager