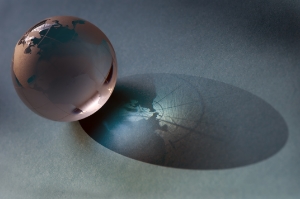 There is an old adage in business that goes something like: "If you have two managers that always agree then one of them is redundant." Thankfully, this is not employed in most companies today, and it is not a school of thought I agree with or endorse for a couple of reasons.
Firstly, when I'm at home, both my wife and I agree on most things, at least in front of the children, but I'd like to think neither one of us is redundant! Secondly, each Manager may well come to the table with their own skills, knowledge and experience. It is not the answers they are giving that are redundant, but it may well be the question being asked or, more importantly, who is being asked.
The Importance of Multiple Perspectives
Imagine this scenario: If a CEO needs a specific financial question answered, they are unlikely to ask the VP of Marketing. Or, if they need to know how to reach the market through social media, then they would not ask the Chief Financial Officer. Each manager has a part to play, an individual contribution, their own unique contribution.
There is inevitably going to be a need for a specialist approach; however, there will also be a time when a wider, multiple opinion approach, is definitely right. During a strategic planning session, it will be vital for both the VP of Marketing and Chief Financial Officer to be present. They will both have an important contribution to make towards a successful strategy and implementation. A strategy built from a single standpoint could well be a flawed strategy.
It is no different in my personal life. When I have something on my mind or a big decision to make, I talk to friends and colleagues. Depending on the situation, I may speak to just one person, an expert in that field, or I may speak to several friends to get a wider view. I take a huge amount of comfort from knowing I have both options available to me.
Why Two Research Solutions Can Be Better Than One
Many organizations take a similar approach to market research, or, in fact, information and knowledge in general. They will have one or two specialist sources, subscriptions with a publisher, that will answer some of their questions, but they also have a wider solution in place that allows multiple opinions from a wide array of sources.
The safety net of "covering the bases" is possibly the biggest reason for this decision, but there will be others. A fixed-cost subscription helps budgeting but potentially may not be able to answer every question. An aggregated service should be able to answer most, if not all, questions but may not be as predictable for budgeting.
That is why our approach to MarketResearch.com has proved so popular, with a catalog of dedicated Knowledge Centers providing highly focused research in a particular topic area as well as Profound giving the widest coverage in the most economical way. Increasingly, clients are turning to both to have a complete solution in place.
How It Really Works
The problem
Recently, a small local division of a large global client contacted us with a particular problem they faced: they needed to have a deep understanding of their market on a global basis as well as a broad knowledge of the wider market but specific to their country. Like most organisations though, if not all, they had a limited budget to meet both of these needs.
The considerations
They had identified publishers that specialised in their market, and they had also identified publishers that focused on their country. However, collectively, these would be cost prohibitive.
The solution
The client subscribed to both a Kalorama Information Knowledge Center in a defined vertical, giving them access to vast and detailed information about their specific vertical. To purchase this content on an individual report basis would have cost over 20 times the price paid for the Knowledge Center. In addition, they subscribed to our Profound solution, giving them access to over 200 publishers, many of which concentrated on their region. As Profound allowed them to only buy the section of the report relevant to their country, they were again able to reduce their costs significantly.
The client was able to remain in budget, with a high degree of predictability of cost, whilst meeting both of their critical business requirements.
For more information on MarketResearch.com's portfolio of solutions, read more about our Knowledge Centers and Profound. Plus, for more information on using market research to help drive your organization's success, download our free eBook.
Thanks for reading!
Ray King
General Manager,
MarketResearch.com