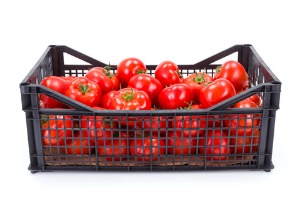 The corrugated box. The wood crate. The five-gallon pail. These products have been used to ship and store food ever since we started sending it further than the local farm stand. But another option is gaining popularity — reusable bulk containers.
Reusable totes and crates are already commonly used in applications like motor vehicle manufacturing and assembly due to the long-term cost savings of container reuse.
However, reusable bulk systems are now seeing wider adoption in food applications, such as for the transport and display of fresh produce or baked goods. Where you used to see a wood crate or a printed corrugated box, plastic containers are gaining speed, especially for large volume users who are looking to minimize waste and promote environmentally friendly practices.