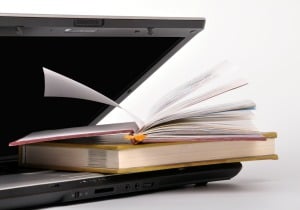 Most everyone would agree that market research is extremely important. There are hundreds of ways accurate market research can help a company, and that's why every company should conduct beneficial research. The thing that tends to give market research a bad reputation is when companies carry out unnecessary research that gives company leaders the impression that market research is not valuable, overpriced and irrelevant. And, that simply isn't true!
So, how do you know when your company is ready to begin research or not? Here is a list of examples of when your company should NOT begin conducting market research:
You don't know what information you need. Beginning a research project without objectives or guidelines is similar to going in blind. If your marketing team lacks proper preparation, you will not be able to provide them with a guide to help solve your business problems. And, if researchers are not positive on what answers they are searching for, then most likely they will find the wrong ones. So, if you aren't sure what information or what type of report you want to find, then hold off on the research.
A study will be more costly than beneficial. Most research has a cost. Whether you are purchasing secondary data or starting from scratch, a marketing budget is going to be necessary to support your next project. The aim of research is to help implement the best strategies for your business. If it is going to cost more to conduct the research than your potential ROI, you might want to hold off on a large research assignment.
The information you're looking for is already out there. Don't have your marketing teams create new research projects and conduct an expensive marketing design just to discover the information is already out there. Most secondary research can provide you with full reports of data that can answer your questions. Start from the basics before moving forward with new research.
You might risk your competitive advantage. When you test your product, you need to be prepared for everyone to see it. Remember, once you start the testing of your product, competitors most likely will now see what your company has been working on. If you are not ready for everyone to see your product, including your competitors, hold off on product marketing. You don't want your competitors copying your new product!
The resources are not available. Like the problem of having research being more costly than beneficial, if you do not have a marketing budget readily available for your team, then a new project might need to be held off. Starting a market research study when you cannot afford it will lead to either an uncompleted project or insufficient data. Ensure you're able to create a marketing budget before you begin a project.
To begin any business project, marketing or other, it is important to be organized. Know what you're looking to gain, have an idea of the costs and your budget and be prepared for new exposure that your research could create.
Where to Find Out More
Want more practical information on the role of market research? Download our free white paper to learn how syndicated research can help you identify potential market opportunities.