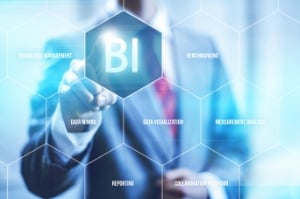 Many organizations will reach a point in which they get stuck, or are unable to progress any further in accomplishing their business goals. So, it is important that organizations recognize the benefits that can come from purchasing or conducting market research. While sometimes difficult to draw a direct line between market research and ROI, its role in helping organizations reach their goals is a critical enough reason for ensuring your organization conducts adequate market research.
Some of the overarching goals that market research can help organizations accomplish, include: making important business decisions, securing investments and funding, determining new business opportunities, and even avoiding business failures.
Making solid business decisions.
There might come a time when your organization reaches a point where a critical decision must be made. In almost any circumstance where this occurs, having information on your market, competition, and the industry as a whole will allow you to make the most successful business decision. Having a lack of information, specifically a lack of market research, can hurt an organization when making an important business decision, as the decision might be based off out of date or irrelevant information. This can negatively affect the business.
Securing funding from investors.
When you have a new idea for a company or a new product, one of the biggest steps is securing funding from investors. Before pitching an idea, it is important to recognize that the investors are going to want to know you have done your homework. Market research can allow you to learn more about the industry, current or potential competition, and, most importantly, whether your idea is going to solve an existing problem in the market.
Determining new business opportunities.
It is important for organizations to recognize that market research can be more than just learning about trends and consumer behavior. Identifying opportunities through the information given can allow your organization to find new revenue streams for your business. In addition to opening new channels for revenue, market research can reveal opportunities for a business to pivot in the face of certain challenges. Pivoting for a company can be a dramatic or small change, with either way having the overall goal to change the business model for a product, strategy, or idea that promotes company growth. Market research can play a critical role in this process, which ultimately will determine entirely new business opportunities for the organization.
Avoiding business failures.
Most people think about market research as being proactive, eg: it helps you enter a new market or plays a critical role in the development of a new product. But, business intelligence also serves an important purpose in mitigating risk. Sometimes, research is what makes a company decide not to do something, something that ultimately could cost the organization a loss in revenue, its brand image, etc. While this is sometimes overlooked, it is truly an important aspect of how market research helps organizations accomplish their goals.
For more information on how market research can help your organization accomplish its goals, download our free eBook.
About the Author: Caitlin Stewart is a Marketing Associate at MarketResearch.com.
---
Additional Articles