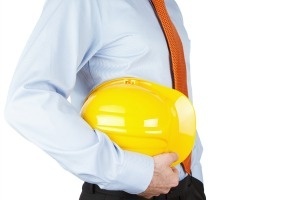 Over the past few years, trends in three key indicators have taken hold of some of the larger markets for engineering services. These are:
dynamic changes in natural gas and crude oil prices
a surge in spending on nonresidential building construction
an uptick in the retirement of coal-fired power plant capacity
The direction these indicators take going forward may significantly influence demand for engineering services in their associated market segments.
Dynamic Changes in Natural Gas and Crude Oil Prices
Elevated natural gas prices in the mid-2000s coupled with new developments in horizontal drilling and hydraulic fracturing technologies make it economically profitable to exploit unconventional shale and tight gas formations. High oil prices following the 2007-2009 recession resulted in a similar outcome in the domestic oil drilling industry, with steep development costs of unconventional plays becoming offset by a combination of soaring oil prices and the recent technological developments in drilling.
The expansion in production of natural gas resulted in falling prices. Low natural gas prices coupled with still high oil prices incentivized chemical producers using natural gas as a feedstock to invest in the construction of chemical facilities, benefitting US engineering service providers.
As US oil production reached historic highs in 2014 and 2015, and as markets became over supplied, prices plummeted, bringing a halt to new plans for further capacity expansion on the parts of oil and chemical producers. While many projects that were already started were allowed to continue, others, particularly those still in the planning stages, were set aside.
A Surge in Spending on Nonresidential Building Construction
Spending on the construction and renovation of office and commercial buildings saw strong growth from 2010 to 2015. An improving economic climate resulting in rising employment levels generated demand for new office space, prompting construction of new buildings and renovations of existing ones. Consumer spending also grew strongly following the 2007-2009 recession, backing expansion in commercial enterprises, including construction and renovation of commercial buildings, such as retail spaces.
An Uptick in the Retirement of Coal-Fired Power Plant Capacity
Revenues for engineering service providers derived from power plant projects have been backed by a shift in generating capacity away from coal-fired plants. While environmental regulations forced the shutdown of coal-fired capacity, low natural gas prices offered an economical replacement for coal, and drove an increase in electricity generation capacity using natural gas. The implementation of the Clean Power Plan (CPP), a regulation issued by the EPA in August 2015 but currently pending judicial review, would result in the retirement of even more coal-fired plants. However, now president-elect Donald Trump has voiced opposition to the CPP, placing some uncertainty on the future of the regulation.
The US engineering service industry stands to gain from the construction of any new power generating capacity. Though natural gas stood second to wind in capacity additions in 2015, overall it has led the way in new capacity since 2010. More than 80% of the electricity generation capacity retired in 2015 was coal-fired.
Learn More
For more trends and analysis concerning the US engineering services industry, along with historical data for 2005-2015 and forecasts to 2020, see Engineering Services: United States, a report published by Freedonia Focus Reports, a division of The Freedonia Group.
---
About the Author: Luke Hickman is an Analyst with Freedonia Focus Reports. He conducts research and writes a variety of Focus Reports, which offer concise overviews of market size, product segmentation, business trends, and more.