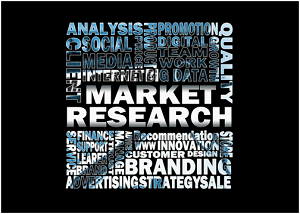 The United States and Europe dominate the market research industry with global revenues exceeding $40 billion. These research firms make up almost 5,000 companies in the US and generate over $15 billion in revenue here in the states.
Within this multi-billion dollar industry, there have been credibility concerns over the years. For example, back in 2013, The Globe and Mail, a leading Canadian online news source, pointed to botched political polls from a British Columbian campaign in their article entitled, "When pollsters get it wrong: The high cost of lost credibility."
Wynne Powell, chief executive officer of London Drugs, Ltd. in Richmond, BC, said he has been wary of polling results, especially those conducted over the internet, saying that respondents face no pressure to reply honestly. He's warned his staff to be "very cautious before we make any broad strategic changes in direction based on polls." His firm now pays more for market research that includes phone polls and in-depth exit interviews of shoppers leaving his stores.
As the market research industry continues to rapidly expand, it is becoming more important than ever to ensure that the research firm or syndicated provider you choose is upholding integrity and quality in the research they offer.
Think about the rising popularity of organically-grown, local food sources. More people want to know exactly where their produce is originating from, making sure that it is healthy, free from pesticides and comes from a nearby grower. Well, in the same way, businesses seeking market research are expecting those results to be high-quality, come from a truthful source and that the market research representatives helping them are knowledgeable in their field.
The important information gleaned from statistics, studies and surveys play a vital role for many businesses when they employ a research team or purchase a syndicated report for obtaining these facts. Since marketing research accounts for 90% of the revenue from these results, it is easy to see how important this information is for developing brands.
But, how can we be assured that we're getting the quality we are paying for from this important research? Once you've found some market research companies that you're interested in contacting for a proposal or syndicated report, here are a few initial steps to validating that firm or provider:
Length In Business: Although not 100% applicable in every situation, but generally speaking, the longer a company has been in business, the more interactions they have had with clients and the more knowledgeable they are within their industry.
Services: Before you take it to the next level and contact the research company, make sure they have the services that you need.
Case Studies: Your market research professional should have plenty of case studies available that are pertinent and synonymous with your industry.
About Us: Obviously, this is the place where the firm will self-promote, but there can also be accreditations listed here that will further show they are a trustworthy source of information and data. Here are some examples of helpful information found here:

Awards, nominations and accreditations from trusted sources

Informative introductory video
Clickable email contacts to actual team members
A listing of their services
Client testimonials and a list of recognizable customers.
By doing a little homework on your research team, you can rest assured both your data and the firm delivering this important information to you is sound and credible.
For more information on using market research within your organization, download our free eBook, How to Succeed Using Market Research, or take a look at our white paper, How to Use Market Research to Launch Your Business.
Editor's Note:
This post was written by Russel Cooke.
Russel Cooke is a business consultant and writer from Baltimore, Maryland. He graduated from the University of Louisville and worked in the Louisville area for over ten years before becoming an independent consultant and business writer. He recently relocated to Los Angeles, CA. You can follow Russel on Twitter @RusselCooke2.