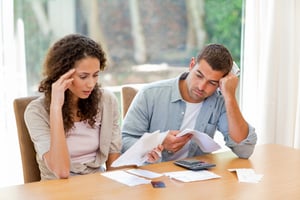 The $15 billion U.S. collection agencies industry, like many other services, was affected by the pandemic — but in a good way.
The COVID-19 pandemic really didn't affect the industry that much, since consumers cut spending, received stimulus payments and enhanced unemployment benefits, and had the cash to settle debts and respond to collectors' requests. Debt buyers experienced a very positive environment.
However, the industry still has a bad public relations image. The Federal Trade Commission and Consumer Financial Protection Bureau report that debt collection topped the list of consumer complaints in 2020, logging 82,700 complaints (up 10% from 2019).
Regulations can hamper the recover rate and therefore, revenues. Most complaints are related to attempts to collect on debts not owed (phantom debt collectors).
Top 6 Things to Know About the Debt Collection Industry
Debt collection market size: Marketdata estimates that U.S. collection agency revenues grew just 2.7% to $14.99 billion in 2020 and were flat in 2021. From 2022 to 2025, we forecast moderate 2.8% average annual growth, reaching $16.7 billion by 2025.
Industry consolidation: There are an estimated 3,200 collection agency companies in the U.S. today, operating about 3,500 individual offices or sites (vs. 5,200+ in 2002). The average office generates $4.1 million in annual receipts (vs. $2.3 million in 2007).
Competition is fierce: It's mainly based on recovery rates and technology. Profitability has fallen for the smaller competitors. The big are getting bigger, fueled by acquisitions and greater capability to harness artificial intelligence, as well as moving into international markets.
Competitive landscape: The 50 largest companies in the industry capture 52% of total revenues, up from 46% in 2007. Single-unit operations capture about 35% of industry sales now, down from 45% in 2007.
Major debt collection industry trends: Marketdata's research emphasizes the importance of consolidation, declining profits, the emergence of artificial intelligence in collections, outsourcing of business (to the IRS), increased compliance pressures (Fair Debt Collection Practices Act), shortage of skilled collectors, the growth of debt buying, and moving collections offshore.
Debt collection market share: Five large collection companies are estimated to have generated $3.5 billion in sales during 2021, a 6.8% increase over 2020 levels. This $3.5 billion represents 23.5% of total industry revenues. Only two of the five companies are public. Encore Capital and Portfolio Recovery Associates. The others are Transworld Systems, the Kaplan Group, and Alorica Global Solutions.
Where to Learn More
Read Marketdata's bestselling debt collection industry report titled U.S. Debt Collection Agencies: An Industry Analysis for more in-depth coverage of debt collection industry statistics and debt collection industry trends for 2021 and 2022. Historical data and forecasts are also included in the report. Read the full report description to learn more.
---
About the Author: John LaRosa is the President of Marketdata LLC and is the author of 100+ industry and market studies. His research appears in top media outlets including ABC, CNN, Fox, Forbes, USA Today, The Wall Street Journal, The New York Times, and a variety of trade journals.