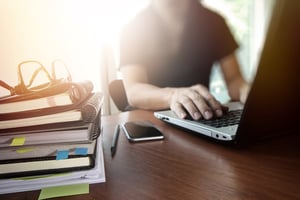 MarketResearch.com and our research divisions Packaged Facts, The Freedonia Group, and Simba Information have released dozens of videos over the past year that feature quick insights into different industries, such as pets, food & beverage, robotics, and solar energy.
Check out ten of our most-viewed videos from 2022 below.
Join David Sprinkle, Research Director at Packaged Facts, as he interviews David Lummis, Senior Pet Market Analyst, to talk about the key market trends affecting today's $123 billion pet industry.
As described in this video, the U.S. pet industry continued its strong advance in 2021, surging 14% overall.
Watch this video to learn recent data on the $237 billion global security services industry.
Find out which countries have the highest demand for mobile robots and what categories are expected to register the most growth.
Long-time Industry Analyst Jennifer Mapes Christ explains how the food industry is working to reduce its environmental impact.
In this video, hear insights from Industry Analyst Gleb Mytko of The Freedonia Group on the advantages of going electric in the heavy machinery and equipment industry.
Hear an analyst's perspective on how labor shortages are impacting a wide variety of industries.
Learn how the office coffee service market has held up given the rise of remote work and the impact of inflation.
This video shares the key trends and opportunities in the U.S. market for snacks.
In this video, Industry Analyst Matt Zielenski discusses what types of building products will benefit from the push for more sustainability.
Where to Find More Videos
You can watch more of our recent videos on our website.
Or find us on YouTube: