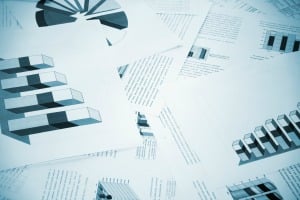 I started my career as a management consultant at Bain & Company, followed by almost a decade in private equity. In both of those roles, acquiring the right market research was key to the due diligence process for developing any strategy or making any investment. I'm currently the Founder & President of Excelerate Global and the Chief Operating Officer of a high-growth business analytics software as a service (Saas) company, The Kini Group, which leverages market research in the start-up space to help prioritize growth paths, determine investment priorities, segment target markets, and develop business plans. Below, I share a checklist of best and worst practices to keep in mind when buying market research reports.
Best Practices in Buying Market Research
1. Define your business objectives and clearly articulate what you want to learn from the market research. How will you use the research?
2. Thoroughly understand the research methodology prior to purchasing your reports. ­Are you looking for panel/survey data or actual performance/demand data?
3. Communicate with your representative to help ensure that there isn't better research out there than the one your team may have found via a simple search. ­After all, your representatives are the experts.
4. Use common sense if you are entering a new space. Pre-packaged market research will simply inform your thinking. ­Be sure to triangulate your learnings with independent "voice of the customer" type of research and your particular storyline. If the report is dangerously opposite the customer insights from your own business intelligence, don't change directions because of one report.
5. Validate your market research with internal data. Trust your internal business analytics — these insights directly reflect your efforts and what works for your company. You probably have a gold mine of customer data available that will help you round out your learnings from market research. The insights you find internally will be more specific to your customers, products, and business goals.
Worst Practices in Buying Market Research

1. Expecting the report to be the Holy Grail. You're always going to have to supplement what you purchase with additional work and research.
2. Purchasing the first report you find. ­Dig a bit deeper to make sure you understand the range of market research options available to you.
3. Purchasing dated reports. ­Remember that market research is an ongoing investment. Business innovation happens at the speed of light, especially in the tech world, so make sure you have the latest and best thinking on the markets you're researching.
Using Market Research to Innovate for the Future
Market research is the first step in developing your strategy or growth plan — and for good reason. It informs overall corporate strategy as well as every departmental or functional strategy that follows. Ultimately, strategic plans must be grounded not only in internal data but also the realities of the external marketplace. This is the only way to avoid myopia. Elements such as changes in your market position, evolving buyer or end-user needs or interests, major industry shifts, and competitive positioning require market research — ongoing market research — to get right. The most forward-looking organizations ground themselves in market facts, and then they innovate for the future.
Interested to learn more? Check out MarketResearch.com's free eBook How to Succeed Using Market Research.
Editor's Note
This post was written by Seline Karakaya, the Founder & President of Excelerate Global and the Chief Operating Officer of The Kini Group.

About the Kini Group
The Kini Group provides easy access to advanced business analytics through its award-winning solution, KiniMetrix. Applying the cloud-based SaaS, companies of all shapes and sizes leverage their sales transaction data to find insights for margin improvement quickly and intuitively. KiniMetrix customers identify critical issues and opportunities related to sales performance, margin analysis, customer churn, price performance, and other metrics related to their business objectives.