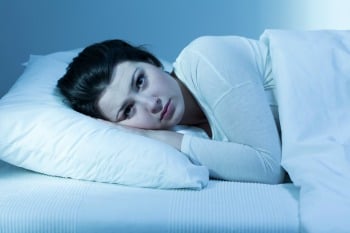 Do you have trouble falling asleep or staying asleep? You're in good company, unfortunately.
According to consumer research firm Packaged Facts, 82% of American adults have difficulty sleeping at least once a week. This translates into 206 million American adults who are struggling to get a good night's rest.
However, for many people, sleep issues aren't just an occasional problem. In fact, 39% of Americans have trouble sleeping five or more times a week, and a third of U.S. adults have a major sleep disorder.
In dollar terms, the consequences are huge. The total cost of insomnia exceeds $100 billion per year. Poor sleep can contribute to a variety of indirect costs:
Poor workplace performance
Increased healthcare use
Greater risk of accidents
Given the widespread need for improved sleep, it's no surprise that sleep treatments represent a significant market opportunity. In a quest for a better night's sleep, consumers turn to a variety of goods and services, including traditional and alternative healthcare professionals, prescription drugs and over-the-counter drugs, vitamins and supplements, and much more.
In the report Sleep Management in the U.S.: Consumer Strategies, Packaged Facts uses expert survey analysis to explore how adults approach and treat sleep disturbances and sleep disorders.
The report not only covers sleep disorders in detail, it also examines:
Consumer's preferred approach to managing their sleep problems
Drug treatment methods and outcomes
Behavioral change methods
Vitamins, supplements, and natural sleep aids
Alternative treatments
Health professional products and retail products
This market research report is essential reading for industry participants who are looking to enhance their product/marketing strategies and better understand their target consumer. To learn more, click to the report page.
---
About the Author: Sarah Schmidt is a Managing Editor at MarketResearch.com, a leading provider of global market intelligence products and services.