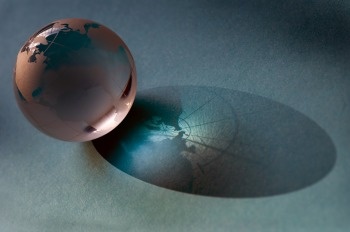 Are you looking for global market research? The 26 market intelligence firms listed below provide comprehensive data analysis, business information, and forecasts on a wide array of markets.
Whether you are interested in mobile technologies, financial services, TV broadcasting, diagnostic imaging, or a variety of other markets big or small, these market research companies have your research needs covered.
1. Azoth Analytics provides in-depth research reports across a broad range of verticals including energy, healthcare, pharmaceutical, FMCG, technology, and media sectors. Azoth Analytics presents global industry analysis using inputs from industry experts, companies, and stakeholders as well as extensive secondary research.
2. BCC Research is a market research firm focused on advanced materials, chemicals, IT, and life sciences, among other areas. Its reports cover growth opportunities, market sizing, supply chains, and companies — offering readers an objective view "free of noise and hype."
3. BIS Research is a global market intelligence, research, and advisory company that focuses on emerging technology trends that are likely to disrupt the market. Its team includes industry veterans, experts, and analysts with diverse backgrounds in consulting, investment banking, government, and academia.
4. The Business Research Company has offices in the UK, the US, and India, and has consultants in 20 countries reporting on healthcare, chemicals, media, manufacturing, and more. Its methodology includes 10-20 interviews with senior industry figures, secondary research drawing on thousands of proprietary sources, and advanced data modeling.
5. DelveInsight offers deep industry expertise in the healthcare domain with a core focus on pharma and biotech industries. DelveInsight has a vast repository of more than 7,500 reports spanning 27 therapeutic areas and 15+ geographies.
6. Euromonitor International is a leading market research company with over 40 years of experience. Euromonitor has offices around the world and a network of more than 800 analysts who deliver reliable information and strategic insights. Euromonitor publishes both country reports and global reports. Industry sectors include financial services, retail, leisure, travel, and more.
7. The Freedonia Group, a division of MarketResearch.com, is a premier international market research company providing market analyses and forecasts, company profiles, and information on market share and industry trends. More than 90% of the industrial companies in the Fortune 500 use Freedonia research to help with their strategic planning.
8. Frost & Sullivan has been providing global market research and growth strategy consulting for more than 50 years. With 40 different office locations worldwide, Frost & Sullivan delivers regional expertise on a broad spectrum of markets including aerospace and defense, transportation, materials & chemicals, energy, healthcare, and information technology.
9. GlobalData leverages the combined expertise of more than 1,000 researchers, analysts, and consultants to provide actionable insight into the energy and healthcare industries. GlobalData's reports help business leaders understand market positioning and develop market-entry and market-expansion strategies.
10. Global Research & Data Services has helped companies from more than 80 countries around the world track industry developments and identify business opportunities. This market research firm publishes reports from over 200 industries and 100 countries, providing deep insight and difficult-to-find market data.
11. IBISWorld provides trusted industry research on thousands of industries worldwide. Its team of analysts leverage economic, demographic, and market data, then add analytical and forward-looking insight, to help organizations of all types make better business decisions.
12. International Data Corporation (IDC) is a leading market research company for the information technology, telecommunications, and consumer technology markets. IDC researches trends and industry opportunities in over 110 countries across the globe, with more than 1,100 IDC analysts on staff.
13. Kalorama Information is a leader in worldwide business intelligence and syndicated market research in the life sciences. Specializing in healthcare for more than 30 years, Kalorama Information provides comprehensive quality research on in vitro diagnostics (IVD), biotechnology, medical devices, and pharmaceuticals.
14. MarketsandMarkets publishes more than 1,200 syndicated studies per year across 12 different industry verticals. Featuring detailed market segmentation and in-depth analysis, these reports are designed to help stakeholders understand the pulse of the market and better position their businesses with effective go-to-market strategies.
15. Marketdata LLC specializes in analyzing niche service sectors not covered elsewhere. Analyses includes a wide range of markets ranging from weight loss services, physical therapy clinics, nail salons, debt collection agencies, self-improvement products, autism treatment, and more. Each report is an in-depth study of the market, which examines industry revenue, competitor rankings, and key market trends.
16. MarketLine profiles all major companies, industries, and geographies and uses stringent checks and controls to validate the accuracy of its data. MarketLine reports include market size and segmentation data, and analysis of trends and leading companies. Information is presented in an easy-to-digest format to save you time.
17. Mind Commerce is a trusted source for research and strategic analysis focused on digital technologies and the telecommunications industry. Mind Commerce reports provide key trends, projections, and in-depth analysis for infrastructure, platforms, devices, applications, services, emerging business models and opportunities.
18. Mordor Intelligence offers insights on major trends, technologies, competitors, and opportunities across 60+ industry segments. Mordor Intelligence analyzes macro and micro factors on both a regional scale and at the country level, and identifies untapped opportunities for growth.
19. Oxford Economics was founded in 1981 as a commercial venture with Oxford University's business collective in an effort to provide economic forecasting and modeling to companies and financial institutions. Over the years, the firm has earned global recognition, becoming one of the top independent advisory firms worldwide.
20. Packaged Facts, a division of MarketResearch.com, publishes authoritative market intelligence on a wide range of consumer markets including food and beverage, pet products and services, consumer demographics, and financial products and services. For more than 50 years, its in-depth research, expert analysis, and personalized client support have helped business professionals make the right strategic decisions.
21. Paumanok Publications has been supplying market research on the passive electronic component industry since 1988. Its off-the-shelf research reports cover the world markets for ceramic capacitors, supercapacitors, integrated passive electronic components, aluminum electrolytic capacitors, and more.
22. Simba Information has been widely recognized as the leading authority for market intelligence and forecasts on the education and professional publishing industries since 1989. Simba Information's research provides key decision-makers at more than 15,000 client companies across the globe with timely news, analysis, exclusive statistics, and proprietary industry forecasts.
23. Stratistics Market Research Consulting uses advanced techniques and tools to identify market trends within aerospace, agriculture, automation, packaging, telecom and more. Stratistic's research reports provide strategic recommendations, market forecasts, and competitive landscaping to help business leaders gain an accurate global perspective.
24. Strategic Defence Intelligence provides global information on the newest developments in the defense industry. Through its monitoring platform, Strategic Defence Intelligence tracks global defense activity for over 2,500 companies and 65 product categories in real time.
25. Technavio has a team of 300 analysts located in offices across North America, Europe, and Asia, who cover 500 technologies spanning 80 countries worldwide. Technavio reports focus on emerging tech trends to help you identify fresh opportunities and assess your competitive position in a shifting market landscape.
26. VPGMarketResearch.com publishes international market research for corporate executives and key decision-makers in healthcare, biotechnology, food & beverage, electronics, and chemicals. VPG has clients in 70 countries and provides market intelligence and strategic insights essential for effective business expansion, R&D, and marketing efforts.
Need Research Assistance?
Use MarketResearch.com as your one-stop shop for research, and search for global industry reports on our website. Don't hesitate to reach out to our research specialists if you need help identifying the right publisher or report. Our research specialists can review the contents of a report before you buy it to ensure it has the information you are looking for — reducing your risk, saving you time, and ensuring a positive customer experience.
Download Our Free White Paper for Helpful Insights
Drawing on real-world knowledge and experience, this white paper highlights fresh perspectives from a variety of Fortune 500 companies that use syndicated research to gain a competitive edge and identify new business opportunities.
---
About the Author: Sarah Schmidt is a Managing Editor at MarketResearch.com, a leading provider of global market intelligence products and services.