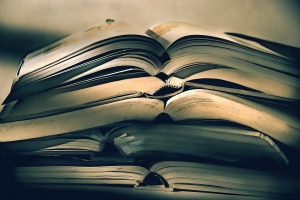 Whether it's used by professors to educate the next generation of research, business and marketing professionals, or it's used to help offices of technology transfer and commercialization centers research and develop new products, academic institutions have a vital need for current and comprehensive market research. However, many traditional academic market research solutions do not offer the flexibility and diverse coverage necessary to accommodate the various needs of multiple departments within an institution. MarketResearch.com's Profound solution is now being offered to the academic community in order to provide the capabilities and content needed to maximize institutions' budgets while providing the high-quality content that academia requires.
Profound allows Offices of Technology Transfer, Commercialization Centers and any other research department, as well as Marketing professors and faculty, to find and extract the exact business intelligence they need with the simple click of a button.
When it comes to market research within the academic community, getting the same business-critical intelligence that professionals use daily, while maintaining a realistic budget, is of the utmost importance. Profound helps colleges and universities solve their toughest research challenges through the following capabilities:
Purchasing Flexibility: Budget is critical for any institution. Profound allows you to access and purchase data by the "slice," or by the piece (table, chart, chapter, etc.), from leading published research reports. By giving departments the ability to only purchase the information that aligns with their current research need helps streamline costs and reserve their budget.
Content Coverage:

Profound provides access to diverse content from nearly 200 publishers and over 810,000 business-critical research reports. This comprehensive collection of research spanning a wide range of industries allows institutions to accommodate numerous departments and faculty without over-extending their budget.

Value Reporting: With a robust set of reporting features, Profound users receive ongoing reports detailing usage by extrapolating the full value report cost and the documented savings. Since academic institutions typically access a wide variety of data from countless research reports, this analysis is extremely beneficial in communicating the high value of the Profound solution as well as aiding in the process of creating and maintaining a budget.
How colleges and universities can maximize their research budget
Offices of Technology Transfer, Commercialization Centers, research departments as well as Marketing professors and faculty can reap the bottom-line benefits of the Profound service through substantial savings in data access to support their initiatives. While usage commitment levels vary according to the number of users, available budget, etc., the savings in relation to your investment in Profound is consistent and dramatic, as shown by these case studies below.
Academic Institution on a $2,000 Profound contract
| | |
| --- | --- |
| Order Value: | 2,018.57 USD |
| Full Report Value: | 23,545.00 USD |
| Profound Savings: | 21,526.43 USD |
Academic Institution on an $6,000 Profound contract
| | |
| --- | --- |
| Order Value: | 3,433.76 USD (*YTD) |
| Full Report Value: | 59,600.00 USD |
| Profound Savings: | 55,826.72 USD |
**The above savings are based on real life examples for illustrative purposes. Individual savings will vary based on a number of variables and may be different to those shown above.
Interested in learning more about how MarketResearch.com's Profound solution can help your academic institution maximize its research budget? Contact Lisa Raker at 1.301.461.8703 (+1.240.747.3039 International) or lraker@marketresearch.com, or check out some of our other blog posts on the value of Profound.
Thanks for reading!
Ashlan Bonnell
Managing Editor,
MarketResearch.com