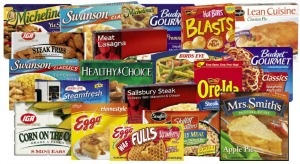 In early 2014, the US folding carton sector looked as though it might begin to rebound. At that time, US exports of premium paperboard – SBS/SBB folding carton, liquid packaging board (LPB), and cup/plate stock – looked solid, and US converters had little incentive to source imported paperboard. US recycled grades were getting a boost by surging craft beer sales. US producers enjoyed a reputation for a quality product that could not be matched by many Asian (non-Japanese) suppliers, and longstanding supply relationships that had endured the financial crisis of 2008-2010 existed in the US and many foreign markets.
However, by the beginning of 2015, the world had changed. The US dollar strengthened significantly against key European and Asian currencies, making US exports less competitive on a price-per-ton basis. On top of this, demand for folding cartons in several key countries has slowed markedly while Chinese capacity for virgin boxboard continues to increase. European producers of lightweight folding boxboard (FBB), taking note of these trends, have targeted the American folding carton market for their exports. Oil prices slid to well under $50 a barrel, which caused resin prices to move sharply lower, providing increased incentive for brand-owners to seek plastic-based packaging alternatives to traditional folding cartons. Finally, demographics and shifts in the overall US economy have caused more US consumers to spend more money on "away-from-home meals" rather than at the grocery store, which is the bedrock of folding carton demand.
These changes have challenged US folding carton producers' share of both the US market and the overall global market for folding cartons. There are bright spots, however. The foodservice industry, while less reliant on folding cartons than grocery stores, is growing briskly and with that growth comes demand for cup and plate stock. The ongoing trend of favoring paper-based cups and plates over a foam alternative has continued unabated, and US-produced LPB remains the envy of the world in terms of quality and ease to convert. In the consumer packaging world, not all categories of packaged goods are equally susceptible to "pouchification" and there remain areas of folding carton strength.
Similarly, as many developing markets increase their overall wealth levels, their emerging middle classes demand ever greater quality in the goods they buy, which favors premium packaging and types of folding carton substrates that US producers have longstanding experience with. Equally, as brand-owners increasingly demand greater printing complexity, quality and aesthetic differentiators, the coatings and quality of US-produced paperboard substrates become more of a competitive advantage.
For further perspectives on the packaging board industry, or if you would like to discuss specific market intelligence needs, please contact Daniel Meges, Director of Client Solutions for Freedonia Custom Research – a division of MarketResearch.com @ dmeges@freedonia.com.
Daniel Meges
Director of Client Solutions
Freedonia Custom Research