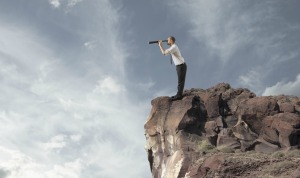 On a recent swing through London to visit some of our Profound customers, we heard a concern voiced that we'd not heard before. People seemed to be concerned about the state of research in general; that as we emerge from a time of vast and rapid transformation, the research community needs to take stock globally to make sure that we haven't lost something. Or, at least, we must ensure that if we have lost something, we get it back.
There is no question that the past two decades have been transformative for the research community. The technological change alone would be radical enough to be considered a revolution, but combine that with globalization and trends in off-shoring, which have disproportionately affected the research community, and you have a completely different industry: different people doing different work in different ways in different places.
The upshot of this change has been the waning, for at least a time, of a culture of research. "We're in the donut hole," one veteran researcher from the financial industry told us. In Western Europe and the United States, she theorizes, we're failing to train a new generation of researchers because we've off-shored the work. But in places like India, there is no existing "old guard" to build on yet. Until the industry matures in its new homes—India, Latin America, Eastern Europe—we find ourselves in an "in-between time."
The danger of this period is that the lessons of the past—best sources, best practices—can potentially be lost, resulting in a research dark ages of sorts. While "dark ages" may be a tad dire, we do understand the desire to maintain high standards. It's not just nostalgia; it's the legitimate concern we are hearing from information professionals who are seeing the change and trying to mitigate its effects on their end users.
We are listening to these concerns and are committed to doing our part to train the next generation of researchers—wherever they are—and to provide for them the best possible platforms and sources. With the right tools and partners, the transformation can be a Renaissance instead of a Dark Age.
Want to stay up-to-date on all the latest in the market research community?