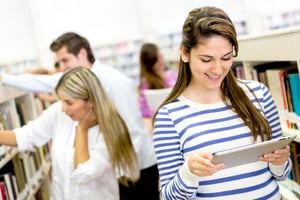 As one of the largest and most authoritative market intelligence services available, MarketResearch.com's Profound solution is a go-to resource for many global investment banks and top management consulting firms. However, what you might not know is that Profound is often an ideal fit for business schools and academic institutions as well.
We sat down with Robert Berkman, a former Profound client and business librarian—who went on to become a managing editor at a division of MarketResearch.com in early 2022—to hear why Profound was so useful at his institution and how the logistics of this database worked on a practical level. Check out our Q&A discussion below to learn more.
Bob, tell us about your background and how you came to use Profound?
My background is primarily as a journalist, writer, and editor. After getting my master's in journalism from the University of Montana, I started a monthly journal for business researchers called The Information Advisor's Guide to Internet Research, which is still published today, and I'm also a part-time professor at the School of Media Studies at The New School in New York City, where I teach about emerging media, media ethics, and social media. But a lot of my writing and research has been all about business research and information over the years. I've written some guides and books and articles, and I've led workshops and webinars about how to do effective business research.
When the University of Rochester was looking for a business librarian, my background seemed to fit what they were looking for, so I applied and was hired. One of my primary roles as a business librarian was to build up a really good business resource collection at the business school. Most of the resources that business students and people doing business research utilize are databases as opposed to books and e-books, so I was making sure we had the right selection of databases.
There were about 50 or 60 high-quality databases when I started—these provided company information, industry analysis, market research, news, and information about patents, and so forth—and there were two market research databases, too. But when I would get queried from business students working on a paper or project for a class, very often they would go on the open web, and they would try to find something online if they couldn't find something listed in the business resource library guide, and they would often come across a market research report published by a third-party market researcher. It might be about the market for electric batteries for electric vehicles, or it could be for a certain type of chemical used in a manufacturing process—very narrow, very specific topics—and I'd get a request from student saying, "Can I get this market research report?" And of course these research reports typically cost from $1,000 to $4,000 or $5,000 each, and we'd just have to say, "No, sorry, we can't do that," and I'd have to try to direct them to other sources. But as I was getting more and more of these requests, I realized what we should really be looking into something besides the two market research databases we already subscribed to, which were very good, but they were not all encompassing.
I was familiar with MarketResearch.com, because as editor of The Information Advisor, we would write about how to do effective business research, and how to find and analyze market research reports, and I would cover what's out there. I had covered MarketResearch.com's databases, Profound as well as MarketResearch.com, and starting back in 2000 or so, I had the opportunity to interview the CEO of MarketResearch.com Rob Granader about what the company is doing, so I reached out to MarketResearch.com, and said, "Can you tell us about what you offer in the academic environment for Profound?" I was really focusing on Profound at that point because I knew the individual slices of a report would be most helpful. We discussed pricing and all the other details, and I introduced Profound after a year at the most. I added it in 2017 to the collection of resources from the University of Rochester.
When you first signed up for Profound, what was the main appeal for you?
The main appeal was knowing it would cover many, many different market research report publishers, increasing the odds that when a student would be looking for something they would be able to find a good match in Profound. The appeal was, not having to subscribe to hundreds of publishers but still having access to their reports for an affordable cost.
The second part was knowing about the pricing model and method where you didn't have to purchase the whole report, but if there was a table, or chart or section, you could purchase that one piece. Very often the student would only need a specific piece of information, and I knew the sectional purchasing would make it much more affordable. Typically an individual download from Profound might be $15 to $100, rather than many thousands of dollars for the full report.
How did Profound meet your expectations at the University of Rochester?
It really filled the gap that I was hoping it would fill, because after subscribing to Profound, when I would get emails from students saying, "I found this report on the web, and it looks like it has what I need. Can you get this for me?" And I'd say, "No, we can't get that particular report, but there's a good chance there may be others covering the same data, and let's work together to search the Profound database." That was quite helpful for the student, and it was helpful for me to help the student find what they needed.
How did Profound work in practice? How did you handle the purchasing?
Because Profound works differently than most databases in an academic environment—where you pay a flat fee and renew it yearly and have unlimited use of whatever that database has—I had to set up a little bit of a different system, in terms of making it smooth both for myself and for the student searching for the information, as well as administratively for tracking the use of Profound.
The way Profound works is that you have a certain amount of money you pay up front based on how much research you think you will need over the course of a year. There were several different pricing levels available. You could start at the minimum to try it out, and if it seemed really valuable, you could increase your commitment the next year. You could customize your budget based on what the actual use was, so that was a plus.
If you wanted to pay $5,000 up front, that number would be in your "bank" to draw down during that year, and the balance would go down whenever you made a purchase.
Once the budget was set up, the first thing I did was estimate how much expense I could allot for each student. I calculated how many students typically need market research reports a year. I don't remember what my number was, but maybe I came to something like 20 requests a year. I divided that by our budget number. I allocated for any student that was approved to download up to $300 maximum, and that would be flexible depending on a couple factors. But in my mind, that was a reasonable maximum.
So first, it was knowing how much any student or student research team could have available to them in a budget, so it wouldn't all be used up if someone wanted to spend $2,000 at the beginning of the year.
The next part was how to best provide access to the database. I couldn't permit the students to go on the platform and download research without permission because it would draw down the budget without any controls. But I could set up access so that students were able to log on and do all the searching they wanted at their leisure, but they had to contact me directly get permission to purchase and download research.
I explained very clearly to the students that this database worked a little bit differently than other databases. I said to them, "When you find something that you think looks really good and relevant, let me know what you find, and I can take a look at it." So then I would look at what they found because we didn't want to use the money if we didn't have to. I set up criteria for whether it would be okay to make a purchase. Obviously, it needed to look like it was relevant to what they were looking for, and we had to ensure there were no other free resources either through one of our other databases or even on the open web. If so, there wouldn't be much reason to use up our budget on something we could get somewhere else. Most of the time, it would not be available somewhere else because what was needed was typically very specific, granular data, that most of the time was not duplicated anywhere else.
But when we got to the point where I would say, "Okay, yes, it's relevant, it doesn't look like this data is available anywhere else, and you're staying within the budget; you've identified these tables or sections, and it costs $80 or $150, or $250, or whatever," we could go to the next step. I would go onto Profound myself as the administrator, download the data, and just email it to the student. It was typically a PDF. And that would be the transaction.
What did you think of the customer service that Profound offered?
I found the customer service very helpful and important. It isn't always totally obvious, even from the little excerpt or table of contents whether the section targeted by the student will have exactly what that student needs. So to check, I would often contact MarketResearch.com's customer service and ask if the data or information was in the section we were about to download and they were able to look and either confirm it was or was not.
That was really important because you knew you were paying for the desired information, and you had a little bit of a guarantee in a sense. When I called our contact at MarketResearch.com, I'd get someone right away. I could count on getting somebody to help me who was knowledgeable. It wasn't just somebody in customer service who was halfway across the world who didn't care or know anything. I got good help from real people. That was important because market data is expensive and sort of held in this black box, so that reassurance is really critical.
How did you track the budget for Profound?
I would hear from my account manager Lisa Raker on a regular basis regarding how much I had left in the budget. That would help me if I needed to update or change the budget. Let's say we didn't have too many requests, and it was the middle of the year, I might bump up the amount I'd allow each student to spend.
Conversely, if it was near the end of the year, and I saw there was only $500 left in the budget, I would be a little extra careful. This really wasn't burdensome because I would only get a request once or twice a month from a student where it would really be relevant, so it wasn't something I had to stay on top of regularly, and it was straightforward. It all worked out very well.
What did you hear back from students about Profound?
I'd usually get back something like, "Thanks this is great. This is really helpful." I know they appreciated it because for these projects and papers, students often had to use projections. If you're creating a new business, you have to know the forecast model for the specific market, or demographic data, or whatever it might be. You need good hard data to justify what you are doing and cite an authoritative source.
Another thing to keep in mind is that Profound also saves students time; they don't have to scroll through a 300-page report to find one piece of data. They can just download exactly what they need and streamline their research process.
What's nice too, is that even though Profound is a powerful and sophisticated database, it is very easy to search. And seeing where your keywords are highlighted in a report made it easy to more precisely zero in on find what you needed. It all worked quickly, very intuitively. The platform never had any technical glitches.
How difficult and time consuming was it to manage this type of subscription, given that you had to provide permission for downloads?
It was no more difficult than doing anything else you have to think about on the job. Lisa Raker would send me a regular update about how much we had left in our budget, and it was easy to get in touch with her anytime if I had questions. It was no big deal. There was nothing to cram over and figure out. There wasn't much to it.
How did you promote Profound? How did students even know it was there?
Profound was really geared to students in the Simon business school—it was for a specific subset of people who would need market data that was a little more advanced. So I wasn't promoting it to the whole university, just to the business school—to graduate-level students earning their MBA, or master's in finance or business analytics.
One way I promoted was in a professor's class as often I would be invited by a Simon School faculty to give a presentation for the students to let them know about the library resources and how to conduct good business research. The presentation could be anywhere from 30 to 60 minutes typically, and I would show them our library research guide and show them where to find company information, industry information, and demographic data on various databases. I would show them Profound for in-depth market research data.
Our research guide also listed the resources students had available, so if they went to the guide, they could learn about Profound and find it themselves without me telling them about it. Then they might send me an email and ask me questions about how it worked. So it was a combination of things.
Would you like to touch on how your relationship has changed with MarketResearch.com in the past year?
Yes, at the end of December this past year, I left the University of Rochester, and I started here at MarketResearch.com as the managing editor at Simba Information, which provides information services for organizations and companies that serve the education market. We have a bi-monthly newsletter, with news, trends, and information for companies like McGraw Hill, Houghton Mifflin Harcourt, Pearson, or Cengage need to know about.
We also issue in-depth market research reports, covering everything from book adoption trends to what's happening with open access to K-12 budget and policy and everything people serving that market need to know. I just started, so now I am working at MarketResearch.com, and I'm very pleased to be here.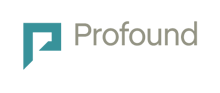 Interested to learn more about Profound? Download our brochure, and contact the Academic Account Manager Lisa Raker at lraker@marketresearch.com or call +301.461.8703 or +1.240.747.3025.