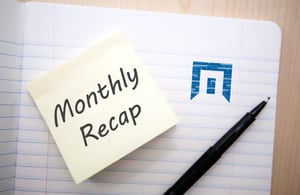 MarketResearch.com's trusted research brands Packaged Facts and The Freedonia Group were recently featured in a variety of media outlets and trade publications including Forbes, Retail Dive, TechCrunch, The Motley Fool, Pet Age, Produce Business, and many more.
Read on to see a variety of articles from September that cited our market data and analysis.
MarketResearch.com CEO Robert Granader describes the rise of the "homebody economy," which spurred demand in baking, gardening, home improvement, outdoor living, and pets.
The number of U.S. households owning a pet was projected to grow 4% in 2020, according to research from Packaged Facts.
The U.S. outdoor living market is estimated at $33.4 billion in 2021, based on a report by Freedonia.
Faced with such unprecedented stress, it's no surprise that just over one in four Americans began growing food at home, according to a Packaged Facts National Online Consumer survey.
Meanwhile, the relative slowdown in Chewy's customer additions last quarter shouldn't be a concern for investors. That's because online sales of pet products account for 30% of the total market in the U.S., according to market-research provider Packaged Facts.
The Daily News: Blowers, Mowers and More: American Yards Quietly Go Electric
The battery-powered lawn equipment sector is growing at a rate three times faster than gas, according to the Freedonia Group, a division of MarketResearch.com.
Cleveland, OH-based market research firm The Freedonia Group projects demand for corrugated boxes used to package fresh produce will increase 3.3% per year to $2.4 billion in 2024.
The growing number of bathrooms in U.S. households will continue to bolster opportunities in the $276-million bathroom organization products market, according to a newly released report by the Freedonia Group.
Fresh, professionally balanced diets are increasing in popularity among pet owners, and these premium options are part of the driving force that is helping the pet food market grow in the U.S., according to market research company Packaged Facts.
In the wake of COVID-19, according to a new Packaged Facts report on Fish, Small Mammal, Herptile, and Bird Products, 12.2% of all U.S. households own one (or more) type of pet other than dogs and cats, up from 10.8% five years ago.
New pet acquisitions raised ownership levels of pets other than dogs and cats to the highest in a decade for three of the four main "other pet" types, with pet birds being the exception.