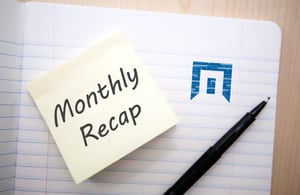 MarketResearch.com's trusted research brands Packaged Facts, The Freedonia Group, and Simba Information were recently featured in The Wall Street Journal, Fortune, Forbes, The Seattle Times, and a variety of trade publications.
See a quick summary of recent market data that received news coverage.
Medication sales—including over-the-counter and prescription—added up to roughly $10.8 billion in 2020, according to Packaged Facts, whose data shows that the category has grown at a healthy compound average growth rate of roughly 9% since 2017.
In a survey by market researchers at The Freedonia Group conducted in August and September, 31% of Americans said they are eating more snacks and treats because of the pandemic, but 51% of those working remotely are eating more. "Access to the kitchen is one reason," Jennifer Mapes-Christ, the food team leader at Freedonia, explained.
A funny thing happened during the pandemic: sales of gardening supplies from dirt, plants, even watering cans, spiked nearly 9% in 2020, according to a report by the Freedonia Group. "With stay-at-home orders, travel restrictions, and other public-health measures, many consumers, bored at home, picked up gardening as a hobby," the report states.
A Packaged Facts report notes that the majority (53%) of consumers are primarily omnivorous, yet 36% of consumers now identify themselves as flexitarian because they regularly mix up their diet with vegan or vegetarian meals.
The battery-powered lawn equipment sector is growing at a rate three times faster than gas, according to the Freedonia Group, a division of MarketResearch.com.
A very big restaurant industry is getting even bigger. Consumer spending on restaurants is expected to increase from $863 billion in 2019 to $1.1 trillion by 2024, according to The Freedonia Group.
Convenience stores overall reported reduced sales during the height of the pandemic period as fewer people were commuting or traveling, confirmed Jennifer Mapes-Christ and analyst Cara Rasch of The Freedonia Group, a division of MarketResearch.com.
Although the pet industry is famously downturn-resistant, hands-on pet care services outside of the veterinary sector—grooming, boarding, pet sitting/walking, and training—were inherently vulnerable to COVID-19 setbacks, according to market research firm Packaged Facts.
Data from Simba Information also predicted journals will overtake books as the largest social sciences and humanities activity by 2025.
A new analysis from building and construction market researcher Freedonia forecasts demand for landscaping products in residential applications will grow 2.3 percent per year through 2025, to $7.2 billion.
In fact, the Global Fiberglass Insulation report conducted in 2019 by The Freedonia Group, a division of MarketResearch.com, found that the demand for insulation in the US was "expected to increase 4.3% annually through 2023 to $12.1 billion.
Market research firm Packaged Facts listed meal toppers and add-ins as a key growth area in 2019 and, in a 2020 survey of pet owners by the same firm, 16% of dog owners and 14% of cat owners had already purchased a meal topper product, with 44% reporting they generally liked the idea of meal toppers.
By 2023, global demand for flat glass is forecast to reach 11.9 billion square meters as building construction and manufacturing activity expands worldwide, according to The Freedonia Group.
A national online consumer survey, conducted by the market research firm Packaged Facts in August 2020, found that 36% of the respondents identified themselves as flexitarian. Most respondents — 53% — said they were omnivorous, and 8% identified as following vegan and vegetarian diets.
At the start of lockdown, demand for baking ingredients sored and, according to a forecast by Packaged Facts – a market research organisation – there's no sign of interest drying up.
A pandemic-driven acquisition spree raised ownership of pets other than dogs and cats to the highest level in a decade for three of the four main "other pet" types, with pet birds being the exception, according to market research firm Packaged Facts.