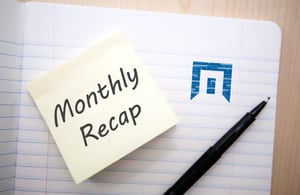 MarketResearch.com's publishing divisions were recently cited by the Associated Press, NBC News, Fortune, U.S. News & World Report, Forbes, and dozens of trade publications. See a quick summary of recent industry data that is making news headlines.
Cara Rasch, an analyst with the market research company Packaged Facts, said oat milk's mild and pleasant flavor—which blends well with coffee—is one reason for its success. Rasch said many consumers also see it as a healthier alternative to dairy milk.
Whether due to financial difficulties or strict lockdown orders across the country, more than one fourth of American consumers said they planted a food garden because of the pandemic, according to a 2021 survey by market research outfit Packaged Facts.
Between November and December last year, 45% of respondents in the U.S. said they had ordered a meal kit at some point over the previous 12 months, according to national online consumer survey by Packaged Facts.
About 36% of Americans identify as a flexitarian, compared to 3% who follow a vegan diet, according to a national consumer survey published by Packaged Facts.

Revamping your yard this year could be a little more costly than in years past thanks to a huge boom in home gardening during the pandemic. A survey conducted by the Freedonia Group in August found that 26% of adults had taken up food gardening during the pandemic.
Robert Granader, Founder and CEO of MarketResearch.com, explains why learning to tell your story has never been more important as we emerge from a year of social distancing.
Matt Zielenski of the Cleveland, OH-based Freedonia Group, said that the recent acquisition of the former Masco Cabinet Division by Los Angeles-based Platinum Equity will enable The Cabinetworks Group's new ownership "to maximize the value of these assets and, combined with its capital resources, be able to further position the company for growth as the U.S. economy rebounds from the worst effects of the COVID-10 pandemic."
According to The Freedonia Group, fresh produce packaging is forecast to increase 3.7% per year to $6.7 billion in 2024. Sales gains will be driven by rising demand for produce sold in some form of packaging — including pouches, bags and rigid plastic containers — and more intensive use of packaging that offers convenience, ease-of-use, superior performance and shelf life, and improved environmental footprint.
More than half (53%) of consumers consider themselves mainly omnivorous, according to a 2020 study by Packaged Facts, and 36% identify as flexitarian — eating meat or poultry and regularly adding vegan or vegetarian meals.
Chocolate sales grew by 12 percent to $27 billion in 2020, according to new research from Packaged Facts.
For example, in the U.S., the share of pet-owning households increased by 4.4% in 2020, according to data from Packaged Facts, reaching 56.4% of households. That was after at least two years of flat ownership of about 54%.
Solid Gold cited a 2020 survey by Packaged Facts, which showed 23% of dog owners and 24% of cat owners are "especially concerned" about their pets' anxiety and stress, and another 20% of dog owners and 21% of cat owners viewed their pets' immune system health as a top priority.
U.S. rail freight revenues are forecast to advance 4.7% per year in nominal terms through 2025, according to "Freight by Rail: United States," an industry study from market research firm Freedonia Focus Reports.
Global demand for off-road equipment – including construction, agricultural, mining, and forestry machinery – is forecast to rise 5.4% to US$439 billion (€364.64bn) in 2021, according to a new report by major business market intelligence consultancy the Freedonia Group.
Retail cookie sales are expected to reach nearly $13 billion by 2024, according to Packaged Facts "US Food Market Outlook 2020" report.
A new Freedonia Group analysis projects retail-ready boxes to be one of the fastest growing packaging types used in the fresh produce industry through 2024, with the strongest increases anticipated in the $3.5 billion fresh vegetable and salad packaging market.